Member of Supervisory Board (HR profile)
Deze procedure is gesloten (01-07-2022).
Vakgebied

Toezicht & advies

Salaris

Salary undisclosed

Locatie

Eindhoven

Dienstverband

Permanent

Headhunter

NR, de governance expert for UPS Supply Chain Solutions
The organisation
UPS SCS (Nederland) B.V. (UPS Supply Chain Solutions) is engaged in global supply chain management for a wide range of companies with the aim to seek improvements in capital utilisation, asset management, customer service and speed to market.
UPS Supply Chain Solutions is engaged in supply chain management and logistics. Its key services comprise global supply chain and logistics services, including service parts logistics, supply chain management, logistic technologies and transportation services. UPS SCS is located in Eindhoven and has several branches like in Roermond, Venlo and Schiphol-Rijk.
The Company is growing successfully, despite the Covid-crisis and the Ukrain war impact. UPS SCS consists of three business units: Global Logistics & Distribution (focus on warehousing and distribution), Freight Forward (air freight a nd ocean freight) and UPS Healthcare (specific warehousing and distribution for the healthcare sector (a.o. medical supplies/medication)).
All business lines focus on the B2B-market and work together within the global UPS organisation. The key strategy is to focus to growth, especially in the healthcare sector, supported by investments in facilities and technology equipment. Furthermore the focus is on developping new services, improving the level of services and controlling the costs. Investments in technologies and quality-oriented training of employees strengthen the market position of UPS SCS.
The position
UPS Supply Chain Solutions will install a Supervisory Board for the first time in its history in the Summer of 2022.
Candidate profile
UPS SCS and the Works Council are looking for member candidates who not only meet the general competences (see extended profile via link below), but also:
meet the requirements as specified in one (and preferably two) of the mentioned profiles of the HR role (see extended profile via link below);
preferably also meets the requirements of one of the other mentioned profiles of the Legal, Finance, Business or Chairperson role (see extended profile via link below);
have a broad social (maatschappelijk) interest and be empathic to employee's needs;
have experience in the applicable HRM aspects, including employee engagement and being an attractive employer, humane working conditions, diversity and inclusion;
have good knowledge of and experience with the governance triangle Supervisory Board, Management Board and Works Council, especially about the long term strategic considerations of the Company and the impact on employees and organisation;
have experience as a (Supervisory) Board member in a Dutch two tier governance system and in international (corporate) environments; being sensitive of the position of a Dutch daughter company with a global parent company;
have the mindset and added value to be a pleasant and valuable sparring partner of the Management Board.
Interested?
If this position matches your background and experience in all relevant competences, you are invited to apply for this position before July 1st by following the link below. Via the link below you will also have access to an extended job profile.
Deze procedure is gesloten (01-07-2022).
Over deze headhunter - NR, de governance expert
NR, de governance expert richt zich bijna twee decennia op alle facetten van good governance: search, advies, opleiding en kennis. Vier facetten die elkaar voeden, uitdagen en versterken. In theorie, in de praktijk en vooral op het snijvlak van die twee.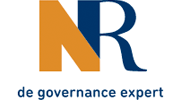 Meer vacatures van NR, de governance expert op Lintberg
NR, de governance expert is sinds 2020 aangesloten bij Lintberg.