Unit Manager Safety, Health & Environment
Vakgebied

Management

Salaris

100k - 150k per annum

Locatie

Nederland

Dienstverband

Permanent

Headhunter

Kienbaum
Senior people manager with global responsibilities in the chemical industry

For one of our clients, a leading global player in the chemical industry, we are looking for a Unit Manager SHE (Safety, Health & Environment). The SHE department is part of a global corporate service unit which delivers innovative solutions to the full production lifecycle at internal and external clients.
In this position you will act as a business and people manager (> 50 FTEs) and you will have a global responsibility for strategic, tactical and operational planning of business development. You will also be responsible for the quality and quantity of services, (financial) results, resources and work methods as well as standards. Unit Manager Safety, Health & Environment is a member of the management team.

Main tasks:

Coaches competence team leaders on content and appearance
Continuously strives for further process improvements, effectiveness of activities and customer focus of employees
Creates an ambitious and committed workforce within the SHE unit
Builds network of internal and external stakeholders aimed at knowledge development, best practices, outsourcing partners
Stimulates cross sales and cooperation with other units and creates links to key decision makers of customers
Qualifications:
Senior people manager with approximately 15 to 20 years of relevant international working experience
Up-to-date knowledge of safety, health, environmental and regulatory issues
Experienced people-, change- and business manager in an international corporate environment
Creates commitment among people on all levels in the organization and knows how to turn this commitment into sound results
Affinity with coatings business is preferable
Emphatic leader with strong organizational sensitivity
Excellent communication and presentation skills in English
Location is based in the Netherlands.
Frequent international travel is required.

Interested?

If you are interested please send your resume in English and in Word-format with the form below and refer to project number 08035. For more information, please call Paul van Splunder or Michiel Prins at +31 (0)20 6971410
Deze procedure is gesloten (01-04-2009).
Over deze headhunter - Kienbaum
Wij zijn een Duits, innovatief familiebedrijf met 32 kantoren in 18 landen. In de ruim 20 jaar dat Kienbaum actief is op de Nederlandse markt, hebben we langlopende samenwerkingsverbanden opgebouwd met small tot large-sized multinationals, familiebedrijven, Venture Capital/Private Equity (VC/PE) en digitale start-ups.

Wij werken toegewijd aan het succes van uzelf en uw organisatie, voortbouwend op vertrouwensrelaties en ondersteund door onze internationale expertisenetwerken.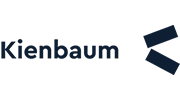 Meer vacatures van Kienbaum op Lintberg
Kienbaum is sinds 2008 aangesloten bij Lintberg.