Deze procedure is gesloten (03-10-2017).
Vakgebied

Management

Salaris

€ 100.000 - 150.000

Locatie

Bunschoten

Dienstverband

Permanent

Headhunter

Logisch for Climate Control
The organisation
Aalberts Industries is a global active specialist in high-quality industrial products and processes. With approximately 15.000 employees Aalberts Industries operates from more than 200 locations in more than 30 countries. The company is structured into 4 businesses: Building Installations, Climate Control, Industrial Controls and Industrial Services.
The business segment Climate Control consist of five companies (Flamco Group, Meibes Group, Simplex, HSF and Nexus) and operates in 43 locations in 23 countries. Climate Control develops and produces complete hydronic systems -from source to emitter- for heating and cooling systems for architects, specifying institutes and building owners. The systems are designed for residential, commercial and industrial buildings, both new build and renovation. We focus on realising energy efficiency (saving of energy costs and increasing comfort) through improved performance of heating and cooling systems.
In order to maximize supply chain efficiency and effectiveness in meeting the demand of sales and manufacturing, Logisch is exclusively recruiting for a Supply Chain Director.
The position
The Supply Chain Director will be responsible for maximizing supply chain efficiency and effectiveness in meeting the demands of sales and manufacturing in an international surrounding. The successful candidate will functional steer and coordinate overall (local organised) supply chain operations, including purchasing and inventory of raw materials, selection of vendors, and distribution of finished goods. Evaluates past performance data to forecast needs and sets parameters for production levels.
At the moment, Climate Control is in a transition process that requires major steps to realize an organization in which supply chain will play a very important role. The new Supply Chain Director is responsible for establishing and optimizing this supply chain organization.
The Supply Chain Director reports to the COO and will be based at our headquarters in Bunschoten with regular international travel. The Supply Chain Director will be part of the Climate Control Business Management Team.
Tasks & responsibilities
Main focus on short term:
Determine and execute warehouse footprint (reduce warehouse locations and improve NWC) but at the same time ensure full delivery performance total product portfolio
Establish supply chain organisation that fits to the strategy of Climate Control
Implement purchase advantages
Optimise current logistic footprint and supply chain
Responsibilities:
Optimize the Supply Chain
Develop a warehouse and logistic footprint that fits the strategy of Climate Control
Analyze data to create and set logistical parameters
Develop of a distribution infrastructure that supports our customers in the most cost effective and efficient manner
Develop and meet inventory goals for the company which effectively balance cash-flow, industry leading product lead-times, and inventory turn rates
Ensure effective sourcing of materials to meet specifications, material requirements and pricing from suppliers
Actively seek creative supply solutions to optimize cost and to create added value
Approach business challenges from a macro perspective without losing sight of local needs
Candidate profile
Msc or Bachelor's degree in business, supply chain management.
Minimum 7+years' experience in Supply Chain Management
Experienced with integrating logistical processes in an international manufacturing environment.
Ability to manage multiple, complex projects and changing priorities
Previous experience in international product sourcing, inventory management and project management.
Experienced with ERP/MRP and WMS
Experienced in logistical projects that improve NWC
Credibility to set and lead strategy, and be an overall "business partner" to the organization
People manager
A wide degree of creativity and latitude
Fluent in Dutch, English and German (spoken and written)
Willing to travel regularly in and outside Europe
Interested?
You can apply to this position by using the link below. If you've got any questions about this position, organization or procedure please do not hesitate to contact Martin Dröge, Recruitment Consultant, via 06-10992808.
Deze procedure is gesloten (03-10-2017).
Over deze headhunter - Logisch Werving & Selectie
Logisch is gespecialiseerd in het bemiddelen van hbo- en wo-professionals binnen de vakgebieden Supply Chain, Logistiek en Operations. Wij bemiddelen in zowel vaste functies (werving en selectie) als interim-opdrachten (interim-management) in heel Nederland.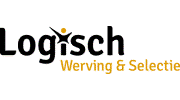 Meer vacatures van Logisch Werving & Selectie op Lintberg
Logisch Werving & Selectie is sinds 2015 aangesloten bij Lintberg.