Senior Project Manager BPI
Deze procedure is gesloten (16-02-2011).
Vakgebied

Management

Salaris

Salary undisclosed

Locatie

Schiedam & travelling

Dienstverband

Permanent

Headhunter

Kienbaum
Senior Project Manager BPI
Global market player in the food industry with more than 131.000 employees and global revenues of more than USD 107 billion
Drive change management and cross-functional business process improvement projects
Organisation
With more than 131,000 employees in 66 countries, Cargill is a prominent international player in the food industry and active in the trade, storage and transshipment, transport and industrial processing of primarily agricultural raw materials for the livestock feed and food industries. In the Netherlands, Cargill is active on a large scale in the production and marketing of glucose syrup, starch, cocoa, vegetable oils, fruit juices, malt and hydrogenated fats. With a turnover of € 3.6 billion, Cargill is one of the leading companies in the Netherlands.

Cargill supplies products and services to well-known companies, who in turn use them to make end-products. Our organization is widely known for its excellent business performance, client-orientation and continued innovation. Internally, Cargill is characterized by the open, informal and direct manner in which people deal with one another. They also place a high value on independent action and the courage to take decisions.

For their Business Unit Refined Oils Europe we are looking for a Senior Project Manager Business Process Improvement, who will directly report to the Supply Chain Director Refined Oils Europe.
Location
The position will be based in the headquarters of the Business Unit Refined Oils Europe in Schiedam, the Netherlands.
Some travel to the various production locations throughout Europe required.
Responsibilities & Deliverables
Leads continuous improvement in all business processes by utilizing such tools and methodologies as process re-engineering, Lean/Six Sigma, Cargill Business Excellence system, and Cargill Project Delivery Process
Drives the Definition, Measurement, Analysis, Improvement, and Control of business processes by evaluating data from multiple sources for business process improvement.
Utilizes complete understanding and application of principles, concepts, industry practices, and standards around continuous business process improvements and portfolio/project management.
Applies previous experience and education to lead complex improvement projects with minimal supervision for improving business results
Interfaces with many levels of the organization often requiring close coordination in the pursuit of continuous business process improvements and change management.
Works closely with management to ensure communication and to recommend improvements. Motivates team members and establishes by example a clear and positive attitude, keen sense of priorities, and relentless determination.
Provides training as necessary.
Profile of the ideal candidate
BA/BS degree; Master's degree preferred.
Minimum of 6-10 years of varied and diverse business experience.
Complete understanding and application of principles, concepts, industry practices, and standards around continuous business process improvements and portfolio/project management.
Six Sigma/Lean experience.
Strong understanding of organizational change management.
High-energy self-starter; must be willing to take the initiative with minimal guidance and be comfortable working both as an individual and part of a team.
Ability to engage and partner with individuals at all levels of the organization.
Ability to drive with passion for quality solutions and results. Demonstrated ability to lead a cross-functional team of individuals by demonstrating excellent people management skills in the areas of coaching, feedback and development.
Ability to review ongoing and proposed programs and projects to identify opportunities for reuse and process improvement.
Must exhibit excellent verbal and written communication skills.
Fluent in English.
Interested?
You can apply to this position by using the form below. Please attach your resume in English and in Word-format. For more information please contact: Laura Boege or Paul van Splunder at tel. +31 (0)20 6971410.
Deze procedure is gesloten (16-02-2011).
Over deze headhunter - Kienbaum
Wij zijn een Duits, innovatief familiebedrijf met 32 kantoren in 18 landen. In de ruim 20 jaar dat Kienbaum actief is op de Nederlandse markt, hebben we langlopende samenwerkingsverbanden opgebouwd met small tot large-sized multinationals, familiebedrijven, Venture Capital/Private Equity (VC/PE) en digitale start-ups.

Wij werken toegewijd aan het succes van uzelf en uw organisatie, voortbouwend op vertrouwensrelaties en ondersteund door onze internationale expertisenetwerken.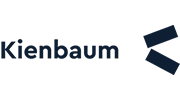 Meer vacatures van Kienbaum op Lintberg
Kienbaum is sinds 2008 aangesloten bij Lintberg.