Senior General Manager International Sales & Marketing
Deze procedure is gesloten (16-02-2011).
Vakgebied

Management

Salaris

200k - 250k per annum

Locatie

Netherlands plus extensive travelling

Dienstverband

Permanent

Headhunter

Kienbaum
The organisation
International, stock listed company active in more than 30 countries
End-responsible for developing global sales for largest Business Segment of the company (revenues > € 500 million)
People management: > 450 people
Development of new market segments in mature markets as well as sales and business development in growth economies.
For our client, a manufacturer of products for the B-2-B market and market leader in its segment, we are currently looking for a Senior GM Sales & Marketing.
The position directly reports to the CEO of the Business Unit.

Location
Preferred location for the position is the Netherlands
Extensive international travelling required.
Responsibilities and Deliverables
Develop and implement the Sales and Marketing strategy of the Business Segment in order to ensure both sustainable and profitable growth.
Together with the Business Segment MT develop the sales plan and budgets.
Business Development: improve the product portfolio and extend the customer base; identify and enter new markets.
Lead and manage global sales force of > 450 people.
As part of the Business Segment MT take partial responsibility for the delivery of key financial targets and take part in defining the overall strategy and policy of the Business Segment.
Review the monthly sales performance of different regions and intervene if necessary.
Profile of the ideal candidate
Masters Degree in Science, Engineering or Economics or a related field. MBA is strongly preferred
Minimum 15 years of progressive work experience in commercial roles in a B-2-B environment, five of which on a senior level; majority of this in an industrial and international operating company with offices spread over several countries.
Essential is a track record in developing new market segments in mature markets combined with experience with sales and business development in growth economies.
Proven track record of generating strong growth by being innovative and cost conscious.
Well developed background in segment selling and with managing various sales channels.
Financial acumen
Has international mindset and must have lived in a minimum of two different countries.
Fluent in both written and spoken English and at least one other European language (French, German, Spanish, Dutch) strongly required.
Interested?
You can apply to this position by using the form below, please attach your resume in English and in Word-format. A reference check is standard part of the procedure. For more information, please contact Laura Boege or Hans Jonkers at +31 (0)20 69 71 410.
Deze procedure is gesloten (16-02-2011).
Over deze headhunter - Kienbaum
Wij zijn een Duits, innovatief familiebedrijf met 32 kantoren in 18 landen. In de ruim 20 jaar dat Kienbaum actief is op de Nederlandse markt, hebben we langlopende samenwerkingsverbanden opgebouwd met small tot large-sized multinationals, familiebedrijven, Venture Capital/Private Equity (VC/PE) en digitale start-ups.

Wij werken toegewijd aan het succes van uzelf en uw organisatie, voortbouwend op vertrouwensrelaties en ondersteund door onze internationale expertisenetwerken.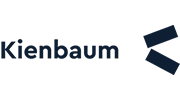 Meer vacatures van Kienbaum op Lintberg
Kienbaum is sinds 2008 aangesloten bij Lintberg.