Vakgebied

Management

Salaris

Salary undisclosed

Locatie

Rotterdam

Dienstverband

Permanent

Headhunter

Jurczik DeBlauw
The organisation
Our client is a ISO 9001 certified leading producer of polymer emulsions and synthetic thickeners. Based in Eastern Europe they produce polymer emulsions to serve the following industries:
Paint & Coatings.
Pressure sensitive adhesives for BOPP tapes & labels.
Construction chemicals.
Textile Industry.
Paper and carpet industries.
Non-woven industry.
The position
With expansion of their business and innovation in mind, our client has decided to invest in a new production site that will be situated in the Rotterdam area in The Netherlands. The project is a greenfield project that will be executed in close collaboration with different stakeholders such as an engineering and construction firm and local government bodies. To make sure that all their interests are served our client is looking to hire a Production Manager whom will work together with the stakeholders and provide key knowledge and details regarding the layout and setup of the production facility. After construction is completed one will continue in a more traditional role as the Production Manager of the newly built Dutch site.
Taks & responsibilities
The main responsibilities are:
Coordinate and provide technical, quality and production leadership to assigned teams to meet quality, schedule and cost goals.
Provide on-going support in scheduling resources, technical leadership and facilitating the flow of production to meet customer requirements.
Support process improvement initiatives to reduce cycle time, improve inventory turns and reduce manufacturing losses.
Perform administrative duties to support the business.
Coordinate all first line activities (i.e. Methods, Production Control) to assure the meeting of production schedules by exchanging information with the raw material scheduling department and customer satisfaction, cost goals, and maintaining the highest standards of quality and safety.
Provide coaching and counseling to employees regarding individual performance and development needs.
Practice sound human relations and communications skills that will motivate the assigned work force.
Review production orders and implement production schedules.
Develop a system where employees that achieve performances that are above the expected performance levels are rewarded.
Develop the production first line supervisor to complete quality performance management discussions for all their direct reports.
Help drive efficient completion of daily scheduled maintenance work.
Manage operations cost to efficiently supply customers.
Candidate profile
BSc/MSc degree in a technical field, e.g. Mechanical or Chemical Engineering.
Extensive experience working in a production organisation where water based polymer emulsions and redispersible powders, preferably containing ethylene, were produced.
Experience with greenfield projects is a plus.
Willing to travel to the head office in Eastern Europe to assist with projects when needed.
Strong skills demonstrated in leadership, engagement, people development and safety management systems.
Industrial SHE and regulatory knowledge and experience.
Strong command of English. Dutch is beneficial.
Interested?
You can apply to this position by using the link below.
Deze procedure is gesloten (17-04-2018).
Over deze headhunter - Jurczik DeBlauw
Jurczik DeBlauw is een executive search en interim management bureau voor topfuncties in de industrie, energie en technologie sector. Zowel voor vaste als interim-aanstellingen. Nationaal als internationaal. Wij bemiddelen professionals op senior, management en directieniveau voor uiteenlopende organisaties. Denk hierbij aan multinationals of overheidsinstellingen. Maar ook familiebedrijven en start-ups helpen wij bij het invullen van hun vacatures.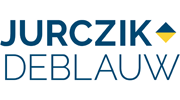 Meer vacatures van Jurczik DeBlauw op Lintberg
Jurczik DeBlauw is sinds 2013 aangesloten bij Lintberg.