Plant Manager (future MD)
Vakgebied

Management

Salaris

Salary undisclosed

Locatie

Apeldoorn area

Dienstverband

Permanent

Headhunter

Kienbaum
The organisation
Our client is a fast growing, multinational manufacturing greentech company that is a global market leading in its niche.
Several thousands of employees contribute to the success of the company across the globe by offering high quality, engineered systems, solutions, products and services.
The organization is divided in several business units of which one of them being headquartered near Apeldoorn, the Netherlands.
The position
The Plant Manager leads the manufacturing plant in the Netherlands which is part of the Dutch entity/headquarters of the business unit and has full responsibility over the operations and performance of the plant. This includes production, maintenance, logistics, procurement, engineering, planning and outsourcing.
Via several Department Heads, the Plant Manager is responsible for more than 55 employees. The new incumbent will contribute to the organizational strategy and ambitions to further growth significantly.
A focus in this role will be on continuous improvement, optimizing processes and developing people to make the organization more efficient, effective and lean.
Another key challenge will be increasing the outsourcing activities in a professional manner, which entails the development of a strategic outsourcing roadmap.
The role reports into the Managing Director of the unit and is based in the Netherlands. The Plant Manager is possibly the success of the current Managing Director in 2-3 years' time.
Candidate profile
Master degree is preferred a minimum of Bachelor degree is required.
Progressive career path of at least 12-15 years of work experience in a manufacturing environment.
Must-have familiarity with (project) engineered systems and products.
At least 3-5 years being end-responsible for a production plant or unit with at least 60 employees.
Strong credentials in operational excellence and continuous improvement with tangible results. Experienced in using LEAN methods or related.
Understanding of welding, bending or related processing of metals is preferred
Experience with strategic sourcing and manufacturing outsourcing is considered a strong plus.
Previous exposure to international commercial processes would be considered a strong plus with regards to future career progress within the company.
Fluency in Dutch and English is required. German is beneficial.
Personal Skills
Strong drive, energetic, able to move people.
Strategic helicopter view with long term vision.
Strong determination to realize change, continuous improvement and operational excellence. Resilient drive to further professionalize the organization to improve performance.
Analytical thinker with eye for detail that is able to get to the core of an issue. Strong problem solving skills.
Natural leader with a positive attitude who is able to get the best out of his employees.
Effective communicator that is able to persuade, influence and convince.
Hands-on and down-to-earth mentality.
Able to function well in demanding environments and changing situations. Remains calm and composed.
Ambitious and eager to reach great results. Results driven and solutions oriented.
Interested?
You are invited to apply for this position by following the link below. Please submit your CV in English and Word format, and application letter if desired.
Assessments, reference and diploma checks are a standard part of the procedure; background checks and pre-employment screening may also be part of the procedure.
Deze procedure is gesloten (23-10-2018).
Over deze headhunter - Kienbaum
Wij zijn een Duits, innovatief familiebedrijf met 32 kantoren in 18 landen. In de ruim 20 jaar dat Kienbaum actief is op de Nederlandse markt, hebben we langlopende samenwerkingsverbanden opgebouwd met small tot large-sized multinationals, familiebedrijven, Venture Capital/Private Equity (VC/PE) en digitale start-ups.

Wij werken toegewijd aan het succes van uzelf en uw organisatie, voortbouwend op vertrouwensrelaties en ondersteund door onze internationale expertisenetwerken.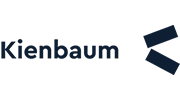 Meer vacatures van Kienbaum op Lintberg
Kienbaum is sinds 2008 aangesloten bij Lintberg.