Organizational Change Manager a.i.
Deze procedure is gesloten (20-12-2021).
Vakgebied

Management

Salaris

Max € 115.000/year or max. € 100/hour

Locatie

Veldhoven

Dienstverband

Interim

Headhunter

YER Executive for ASML
The organisation
ASML is a successful Dutch high-tech enterprise that produces complex lithography systems used by chip manufacturers in the production of integrated circuits. ASML is at the cutting edge of this technology and delivers systems to all the world's leading chip manufacturers. ASML's employees are among the most creative talents in the fields of physics, mathematics, chemistry, mechanical engineering and software. Every day they collaborate in close-knit multidisciplinary teams in which members listen to and learn from one another and exchange ideas. It is the ideal environment for professional development and personal growth.
ASML is headquartered in Veldhoven, the Netherlands.
The position
Are you looking for a challenge that includes enabling a multidisciplinary, expanding team of around 200 experts to reach their maximum potential in a high demanding environment?
ASML's Risk & Business Assurance (RBA) department provides state-of-art expertise, insights and assurance which enables ASML to achieve its objectives, while managing business risks in a responsible way. Risk & Business Assurance is supporting ASML in the area of corporate risk management, internal control, compliance, security and internal audit. In order to better service RBA's internal customers, they are transforming their operating model from individual expertise teams to a multidisciplinary team setup. As part of the transformation, a tool is implemented that will support the risk management business processes.
As Organizational Change Manager, you are pivotal for the success, effectiveness and optimization of RBA's tool and process implementation.
The Organizational Change Manager reports to the Head of RBA Office and will have a central position in RBA's project to implement the tooling and new processes on a global level.
?The project will start in November and will take about a year to complete. As RBA is in an integration transformation, you are expected to be able to operate in an international, changing and dynamic business environment.
Tasks & responsibilities
The Organizational Change Manager's mission is to ensure that the organization supports the change to implement the RBA processes and adopts the new way of working.
As Organizational Change Manager you are responsible for driving and executing effective change management including:
Creating a project change plan based upon the ASML change approach, which integrates with the overall project plan, liaising with the Project Lead;
Executing change interventions as guided by the ASML templated change management approach;
Ensuring project management stage gate activities are completed before proceeding with change activities in the phase that follow;
Monitoring project related change risks;
Advising and supporting the project manager, developing a strong change leadership competence;
Aligning with and involving the business change manager to tailor change interventions to local needs.
In addition, the Organizational Change Manager is responsible to drive and support to the success of the changes by:
Enabling, challenging and supporting the core project team in their roles;
Proactively coaching and supporting sector representatives in leading the change by providing them tools and best practices;
Managing and coordinating the project communication activities;
Delivering and executing the required communication materials;
Identifying training needs along with sector representatives and the core project team and provides training need analysis and material.
Candidate profile
Education and experience
Bachelor or Master level including a change management education.
5+ years of experience as organizational change manager in a dynamic and innovative working environment;
Project management consulting and coaching experience with sound knowledge of project management and/or agile concepts;
Knowledge in the area of IT implementations in risk management, internal control, internal audit, compliance and security is highly preferred.
Skills
Working at the cutting edge of tech, you'll always have new challenges and new problems to solve – and working together is the only way to do that. You won't work in a silo. Instead, you'll be part of a creative, dynamic work environment where you'll collaborate with supportive colleagues. There is always space for creative and unique points of view. You'll have the flexibility and trust to choose how best to tackle tasks and solve problems.
To thrive in this job, you'll need the following skills:
good social and effective communication skills; persuasiveness and ability to influence;
overcoming barriers for change and engages others to take action;
making complex topics simple and transparent;
combining clear, critical thinking with decisiveness;
proactive / hands-on attitude;
ensuring accountability by holding self and other accountable to meet deadlines.
The offer
There are 2 options:working as a contractor via YER: max salary: max. €115.000/year, working as a freelancer: max. hourly rate: €100,-/hr.
Interested?
You can apply to this position by using the link below.
Deze procedure is gesloten (20-12-2021).
Over deze headhunter - YER Executive
YER Executive is een specialistisch label binnen de YER Group B.V. Dit internationale werving en selectiebureau is al ruim 30 jaar marktleider in carrièrebegeleiding van hoogopgeleide professionals. Vanuit de 9 Nederlandse, en 3 Amerikaanse kantoren, richten de consultants zich exclusief op specialistische hbo- en wo-functies, management- en directieposities. Door deze exclusiviteit zijn de consultants een verlengstuk van hun opdrachtgevers. Samen met de specialisaties op verschillende vakgebieden, zijn de consultants dus altijd de ideale businesspartner voor kandidaat of werkgever.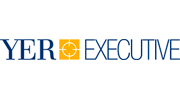 Meer vacatures van YER Executive op Lintberg
YER Executive is sinds 2020 aangesloten bij Lintberg.