Vakgebied

Management

Salaris

€ 100.000 - 150.000

Locatie

Alphen a/d Rijn

Dienstverband

Permanent

Headhunter

Mercuri Urval
The organisation
Halma Plc (FTSE 250 company, 40 subsidiaries worldwide) develops products which are used to protect lives, improve the quality of life for individuals and businesses worldwide. Netherlocks (Alphen a/d Rijn, approx. 40 employees) is part of the Process Safety Division of this highly profitable company and a supplier of safety products in the oil & gas industry. Netherlocks is market leader in mechanical interlocks and develops and produces also several other unique safety products, which are utilised by most of the major end users in the sector and help create a safer working environment. Halma offers their MD's a great deal of operational autonomy and financial support.
In return, Halma expects MD's to lead their business and deliver market-leading profits and sustained growth, usually by continually creating new products (R&D) and opening up new markets across the world. To lead the Netherlocks company, we are looking for a Managing Director developing the organization in highly profitable markets.
The position
You are responsible for leading and growing Netherlocks' business consistently and profitably. You ensure that realistic business, R&D and production targets are set, monitored and achieved. You will drive the continuous need for product and process innovations, business improvements, operational excellence and development of key customer and supplier relationships. You will develop the skills of your management team and report to the Divisional Chief Executive, based in the UK.
Candidate profile
A hands-on leader who is focused on achieving highly-profitable goals together with his team. Ability to lead, challenge and develop a capable management team. Personal experience of international markets (direct sales, agents, distributors), such as oil & gas. Considerable experience of product development and/or industrial (B2B) sales is a plus. Minimal a bachelor's degree, preferably in an engineering, scientific or other technical discipline. Fluency in English and Dutch.
The offer

Netherlocks offers a hands-on Managing Director's role in a market-leading, very profitable and high margin business. An international client base. A high degree of autonomy and full P&L responsibility. The opportunity to be involved in all disciplines within the company, develop people and improve processes. Based on solid proposals, Halma is willing to invest in opportunities. An informal culture. Good terms of employment with an additional bonus scheme and Halma Plc shares, based on defined results. A company car.
Interested?
Please apply via the link below. For more information, please contact Klaas Bovenhuis or Albert van Domselaar, consultants at Mercuri Urval at tel.: +31 (0)33 450 14 00 or visit www.netherlocks.com.
Deze procedure is gesloten (16-07-2010).
Over deze headhunter - Mercuri Urval
Wereldwijd actief in meer dan 50 landen is Mercuri Urval een onafhankelijke adviespartner op het gebied van Executive Search, Professional Recruitment en Talent en Leadership. Met onze 3 locaties in Nederland zijn we altijd bij u in de buurt – Amersfoort, Eindhoven en Rotterdam.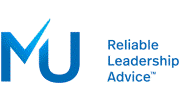 Meer vacatures van Mercuri Urval op Lintberg
Mercuri Urval is sinds 2008 aangesloten bij Lintberg.