Vakgebied

Management

Salaris

100k - 150k per annum

Locatie

Unknown

Dienstverband

Permanent

Headhunter

Kienbaum
General Management Dutch entity
Turnover > € 5 Million NL, approx. € 500 Mio. Worldwide
Market leader: innovative and technologically driven
Solution Sales and Business Development
Customer focus
People Management

Client

Our client, a leading German machine construction company is looking for a Managing Director for their Dutch subsidiary. The company is located in more than 24 countries and by trading partners in more than 70 countries. The culture of the company can be described as technologically driven, innovative and client friendly. In Germany and in the Netherlands the company is the market leader is their field, and occupies a top five position worldwide. The Dutch office, consisting of approximately 15 people, is centrally located in the Netherlands and is responsible for all sales and services in the Dutch market. The Managing Director will become the representative of the company in the Netherlands and will provide for a strong presence and structured growth in the market.
Main Responsibilities and Deliverables:
Serve as Managing Director of the Dutch legal entity.
Ensure the continuity and further growth of the company.
Achieve the company's economic, financial and social objectives.
Develop a clear vision on the entire Dutch organization and translate strategic goals into concrete plans and structured action programs.
Signal new opportunities within the market and judge them on its merits.
Develop and maintain durable customer relationships by initiating and retaining trust.
Maintain a broad and relevant network outside of the own organization and be able to portrait a dynamic and reliable image of the organization as a whole.
Enable an effective, inspiring, safe and secure working environment.
Work on continuous organizational developments and process improvements.
Represent the company at trade fairs and conferences.
Profile of the ideal candidate:

Educated to a Bachelor or University degree in Science, Mechanical Engineering or Technology.
At least 10 years working experience of which a minimum of five years in technical sales.
Experience in a manufacturing environment is a must.
Proven track record in managing either a sales team or a small company, including complete profit and loss responsibilities.
Skilled in (solution) sales and business development.
Understanding of financial figures and their implications.
Experienced in formulating and executing long term sales strategies.
Well developed people management skills.
Evaluating and improving company processes and efficiency.
Fluent in Dutch and English, German is preferred.
Interested?

If you are interested please send your resume in English and in Word-format with the form below. Please contact Melanie Sikkes or Michiel Prins at +31 (0) 20 6971410 for more information.
KIENBAUM Executive Search
Amsterdam Teleport Towers
Kingsfordweg 151
1043 GR AMSTERDAM
The Netherlands
T: +31 (0)20 697 1410
Deze procedure is gesloten (07-12-2009).
Over deze headhunter - Kienbaum
Wij zijn een Duits, innovatief familiebedrijf met 32 kantoren in 18 landen. In de ruim 20 jaar dat Kienbaum actief is op de Nederlandse markt, hebben we langlopende samenwerkingsverbanden opgebouwd met small tot large-sized multinationals, familiebedrijven, Venture Capital/Private Equity (VC/PE) en digitale start-ups.

Wij werken toegewijd aan het succes van uzelf en uw organisatie, voortbouwend op vertrouwensrelaties en ondersteund door onze internationale expertisenetwerken.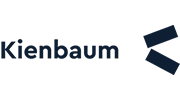 Meer vacatures van Kienbaum op Lintberg
Kienbaum is sinds 2008 aangesloten bij Lintberg.