Deze procedure is gesloten (25-05-2021).
Vakgebied

Management

Salaris

Salary undisclosed

Locatie

Beusichem

Dienstverband

Permanent

Headhunter

REP Recruitment for Key Technology
The organisation
Company Key Technology BV is the producer of inspection, transport and sorting machines within the food industry. They serve the market EMEIA (Europe / Middle East / India / Africa). Key Technology is a part of the Duravant Company, Key Technology BV is located in Beusichem (the Netherlands) has a sister company in Hasselt (BE) and is a subsidiary of Key Technology Inc. (USA). Location Beusichem (the Netherlands) and for a couple of days a month the other OC-locations as well.
The position
The Manager Parts Operations is a new position to Key Technology's (also new) SupportPro Parts organization, and will provide commercial and operational leadership to grow and develop this organization.
SupportPro is a (global) service organization specialized in supporting customers in the processing, packaging and material handling markets. SupportPro is a Key Technology organization within the Duravant Company.
Tasks & responsibilities
Continuously looking for methods to grow revenue, look at margin levels and optimize customer satisfaction, while maintaining operational expenses and profitability consistent with budgets.
Responsible for SupportPro parts business forecasting.
Conducts market analysis to identify parts opportunities, and be responsive to customer needs and related market opportunities.
Directs and coordinates promotion of products to increase share of market, and obtain competitive position in industry.
Develops and maintains cross functional relationships with materials manufacturing, shipping, engineering, marketing, sales, internal and external customers, analysts, and senior management teams to execute the strategy.
Establishes and manages strong working relationships within the Duravant Company to develop, implement, and share best practices.
Coach and develop the highest level of professionalism within the team, making it easy or easier for the customers to do business with Key Technology.
Partner up with Marketing to develop the SupportPro parts business marketing initiatives.
Maintain and develop Key Performance Indicators (KPI's) and lead activities for measurement, analysis and reporting of the financial and operational performance (of the SupportPro parts business) .
Candidate profile
Background
You are an excellent motivator, who empowers your team to strive to the next level. With your customer oriented view and technical knowledge you are able to grow and optimize the SupportPro Parts organization.
Requirements:
Minimum Bachelor's Degree, preferably in a technical or business field
5-7 years relevant experience in a comparable position and industry
Experienced in OEM / capital equipment industry and knowledge of manufacturing and engineering processes (preferred).
Financial (acumen and) accountability, understanding in operations and logistics.
Strong business analysis, problem solving, and strategy development skills.
Ability to build commitment and consensus through effectively influencing others.
Willingness to travel (up to 10% of the time).
Good knowledge of Dutch and English and 3rd of 4th language would be a plus.
The offer
Besides competitive benefits Key Technology also offers a challenging job in an international organization with large diversity of products and technologies.
Highlights:
Challenging role and responsible for the determination of strategy and direction.
Coaching the current team in the opportunities and challenges accompanying this growth and change.
Working at a proud company with a unique level of in-house knowledge.
Plenty of opportunity for personal input and for making a significant contribution.
Financially healthy and stable employer.
Excellent employment conditions and career opportunities.
Pleasant work atmosphere, social, informal, result-orientated and down to earth.
Employees are encouraged to take initiative, your good ideas will not go unnoticed and will earn you the recognition you deserve. Together, they work on unique projects, things they can all really be proud of. Key Technology's success is the result of the hard work, integrity, passion and intelligence of their expert employees.
Interested?
You can apply to this postion by using the link below. REP Recruitment is the exclusive recruitment partner for this assignment. A personality assessment is part of the selection process.
For more information please contact: Rinze Stienstra, +316-51562805.
Deze procedure is gesloten (25-05-2021).
Over deze headhunter - REP Recruitment
REP Recruitment is HR partner voor technische en industriële bedrijven in de Benelux en Duitsland op het gebied van Directie, Management en Senior Commercieel niveau. Onze dienstverlening bestaat uit; Search for professionals en Interim Management.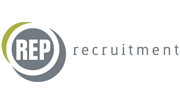 Meer vacatures van REP Recruitment op Lintberg
REP Recruitment is sinds 2021 aangesloten bij Lintberg.