Interim Business Process Expert Forecast to Plan (S&OE)
Deze procedure is gesloten (08-07-2021).
Vakgebied

Management

Salaris

Max. € 110.000/max. € 105,- per hour

Locatie

Eindhoven

Dienstverband

Interim

Headhunter

YER Executive for Philips
The organisation
With a growing presence in cardiology, oncology, and women's health, Philips operates in the areas of Imaging Systems, Patient Care & Clinical Informatics, Home Healthcare and Customer Services. Philips combines its clinical expertise and human insights to create innovative solutions across the continuum of care, in partnership with clinicians and our customers, to provide better value and expand access to care for millions. Our teams are working hard every day to improve patient outcomes all the way from disease prevention and screening to diagnosis, treatment, therapy monitoring, and disease management. Irrespective of whether the care cycle takes the patient from doctor's office to hospital or hospital to home, or simply from one medical department to another, Philips Healthcare's unique medical solutions are designed to optimize the quality and flow of patient information and clinical decision-making.
The position
Your challenge
As Business Process Expert Forecast to Plan, you are responsible for the definition of Philips Business System, meaning sustainable standardized business processes, supported by effective IT solutions, adequate master data and organizational design, as well as enabling users to be successful through training and knowledge sharing. Your focus will be a specific in the integrated planning process domain and relevant tooling. You will develop, implement and drive innovation and continuous improvements of the standardized business capabilities. Ensure to keep up to date with industry standards and innovations through benchmark and best practices. As part of a divers global team you will get the opportunity to leverage your domain experience and develop new skills: you will lead and support the continuous improvement of current and development of new ways of working, ensure its deployment and adoption throughout the organization and drive performance. You will do this in close collaboration with business stakeholders subject-matter experts and peers in markets, businesses, and functions like IT, operations and finance, with whom you will build a strong network. We look for an inspiring, disciplined and goal-oriented leader, leading with openness and focus on one plan.
Your team:
You will be part of a global team of highly talented professionals and will report to the BPO S&OP/F2P.
Tasks & responsibilities
As Business Process Expert – Forecast to plan – Sales & Operation Execution (S&OE), you use deep functional expertise to support the Integrated Supply Chain ecosystem to design, develop, implement and drive continuous improvements of the standardized planning capabilities in the area of S&OE.
Your focus will be the specific processes and systems for short term planning and execution, balancing demand and supply in the horizon typically where the plans are constrained. Collaborating strongly with the process owners and users in the commercial Operations as well as Supply planning.
A snapshot of your responsibilities are:
Ensure that the Sales & Operation Execution heartbeat is deployed across all relevant organization's domains and is fully considered in the S&OP planning process
Lead or support process improvement projects, in collaboration with the relevant teams, to secure the S&OE element is well-defined, included and executed within the Integrated Planning process
Collaborate in business transformation programs to provide expert support in diagnosis of processes within area of S&OE.
Continuously monitor process performance, analytics and identify opportunities for improvement and collect and review process change and improvement proposals from the organization, bring forward relevant change proposals to the BPO.
Embedding the new process and behaviors in the organization in alignment with the Philips Change Management approach.
Strong networking and stakeholder management to ensure a strategic improvement roadmap for S&OE
Ensuring that planning data is aligned between a variety of tools used during the Integrated Planning process
Execute process adoption and capability maturity assessments, translate these into business requirements and a development roadmap.
Identification of new innovative digital solutions, and ways of working and translate these into actionable improvement initiatives.
Own the BPO roadmap with regard to S&OE
Demonstrate the right behaviors and mindset, act as a role-model towards the organization, around the complete integrated planning process
Ensure full alignment with the Forecast to Plan BPE team as well as with the other process domains outside of Forecast to Plan.
Facilitate learning, provide process training (competency development) and prepare end user documentation.
Builds actively networks with key contacts in- and outside Philips to keep abreast of new developments/insights.
Candidate profile
Experienced Supply Chain professional with deep functional expertise in Sales & Operations Planning, Demand Planning and Supply Planning. You have experience in driving continuous improvements of standardized capabilities in Sales & Operations Planning. You have experience in leading of supporting process improvement projects.
The offer
There are 2 options:
YER contractor/detachering: salary € 90.000 - 110.000/year
Freelance: hourly rate max. €85-€105
Depending on the experience and the specific position.
You will be employed by YER and seconded to Philips. We offer:
Good employee benefits
Excellent guidance from your consultant and YER's back office
Friendly atmosphere and open culture
Community/network with other technology professionals from a variety of multinationals
Events and master classes with interesting speakers and attractive companies
Interested?
You can apply to this position by using the link below.

Deze procedure is gesloten (08-07-2021).
Over deze headhunter - YER Executive
YER Executive is een specialistisch label binnen de YER Group B.V. Dit internationale werving en selectiebureau is al ruim 30 jaar marktleider in carrièrebegeleiding van hoogopgeleide professionals. Vanuit de 9 Nederlandse, en 3 Amerikaanse kantoren, richten de consultants zich exclusief op specialistische hbo- en wo-functies, management- en directieposities. Door deze exclusiviteit zijn de consultants een verlengstuk van hun opdrachtgevers. Samen met de specialisaties op verschillende vakgebieden, zijn de consultants dus altijd de ideale businesspartner voor kandidaat of werkgever.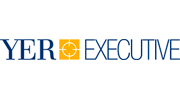 Meer vacatures van YER Executive op Lintberg
YER Executive is sinds 2020 aangesloten bij Lintberg.