Deze procedure is gesloten (04-04-2023).
Vakgebied

Management

Salaris

Max. € 110.000

Locatie

Netherlands

Dienstverband

Permanent

Headhunter

QTC Recruitment
The organisation
For an organisation well known for it's service providing certification for medical devices, we are currently looking for the new Head of the Notified Body. With their offices worldwide, it is the goal of this organisation to provide a service which allows their clients to safely launch their medical devices onto the market.
The position
Your goal as the Head of a Notified Body is to collaborate with global entities on a strategic plan. Further, build up the Medical Notified Body within the organisation. You will set up a global policy so that there is a uniform way of working in every location. This includes securing global QMS processes, further improving and expanding a training & qualification program, and managing the growth of medical experts working together worldwide. You will be given every opportunity to further develop the Notified Body. You work closely together with the managing director of the organisation. Furthermore, tasks involve but are not limited to further develop a global training and qualification program, setting up and further managing the services to the various Medical entities in the world and guaranteeing quality and continuing to comply with legislation and regulations. Next to this, you will also be responsible for managing the current accreditations in collaboration with the QA/RA director, managing medical expert and managing the support staff working within the Notified Body.
Candidate profile
As Head of a Notified Body, it is important that you have experience in a managerial role. This organisation has a big challenge ahead of them. You know how to switch between the different countries and cultures to get this done together. Furthermore, it is desirable that you are a strong connecter who knows how to set up a global policy. In addition:
You have a Bachelor's or Master's degree with knowledge and experience within the medical industry;
You are a strong communicator. You convey messages clearly, and you are open to feedback;
You have an excellent command of the English language in word and writing, Dutch is an advantage;
In addition to being strategically strong, you also like to work on an executive basis and you put roll up your sleeves to get the job done together with your team.
The offer
This organisation realises that its employees are the face and the driving force behind them. That's why they offer an attractive salary and a good benefits package. Through their Global Learning Management System, you have the possibility to follow various online training courses, so that you can continue to develop. We also consider it important think is most important to give room to Ambition, Autonomy, and Variety. Working at this organisation means working in a challenging position, within a nice team of independent experts and in a dynamic and international environment. Furthermore, you'll be offered:
25 holidays plus 13 ADV days on an annual basis;
salary of up to €8.500,- a month;
a 38-hour work week;
a discount on various insurance policies;
possibility to work 32 – 40 hours a week.
Interested?
You can apply to this position by using the link below. For more information please contact Mark Breed, +31 6 30 28 72 04.
Deze procedure is gesloten (04-04-2023).
Over deze headhunter - QTC Recruitment
QTC Recruitment is a reliable recruitment partner, specialising in search and selection of professionals in the life sciences industry. We provide tailored services all over Europe, offering a search proposal to find specialised candidates for demanding positions in a competitive labour market. Through decades of experience in life sciences recruitment, we have developed an extensive network of leading employers and specialists in Europe. Our goal is to make both clients and candidates happy with a new job opportunity or a matching specialist through our reliable, transparent, and personal way of doing business. QTC is all about making a difference for you on Quality, Time, and Cost.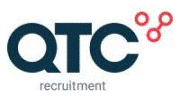 Meer vacatures van QTC Recruitment op Lintberg
QTC Recruitment is sinds 2015 aangesloten bij Lintberg.