Deze procedure is gesloten (01-11-2017).
Vakgebied

Management

Salaris

Salary undisclosed

Locatie

Amsterdam

Dienstverband

Permanent

Headhunter

Via Recruitment for Syndicate Distribution
The organisation
Syndicate Distribution B.V. recently opened its doors in Amsterdam in order to play a major role in the manufacturing operations and the distribution of top-quality flavored e-liquids and innovative electronic cigarette products within the European market.
The position
As General Manager you have the overall responsibility for the operating efficiency of Syndicate Distribution B.V., located in Amsterdam. You are in charge of strategy implementation, organizational structure, systems, procedures, budgets, financial outcomes and scorecard metrics. Besides you manage staff for optimum performance and realizing growth. So in short, you are a true generalist being familiar with all areas of the business and being able to coordinate processes and operations across the organization. In this role you report to the Headquarters in the USA.
Tasks & responsibilities
Your main responsibilities:
You oversee the daily operations for the entire site of Syndicate Distribution B.V., in Amsterdam.
You represent the organization towards internal and external stakeholders.
You translate the corporate strategy into local plans designed to grow the business.
You are able to develop the organization further towards 'best-in-class' level.
You look towards the future (short- mid-, and longer term) and evaluate and decide upon key investments in equipment, infrastructure and talent.
You hire, train and develop staff to maximize potential and to build a flexible and efficient team.
You will lead direct reports active in different functions e.g. Finance, Warehousing, Manufacturing Operations, Office Administration and HR.
You formulate and monitor the annual plans, budgets, key performance indicators, and the overall and individual performance.
You plan and implement procedures and systems to maximize operating efficiency.
You ensure that local health and safety regulations are followed.
You support the development of a healthy local company culture, in line with the corporate values, that retains key employees and encourages their professional development.
Candidate profile
You have at least a Bachelor degree, Master degree is preferred.
You have several years of experience as General, Site or Operations Manager in a warehouse/production environment.
You are a proficient practitioner of general business, management and leadership principles and practises.
You have general knowledge of different functional areas like strategic planning, HR, finance & accounting and office administration.
You are highly organized and able to manage priorities effectively.
You have strong analytical- and decision making skills.
You see opportunities and you have an intrapreneurial and service oriented mindset.
You are a strong and motivating natural leader with a strong drive to achieve results together.
You have excellent communication skills both written and verbal in Dutch and English.
The offer
Syndicate Distribution B.V. offers you a challenging position with space for own initiative, intrapreneurship and further development in a dynamic, international working environment in the growing vaping industry.
Interested?
Do you recognize yourself in this job profile, please use the form below to apply. Would you like more information about this job please contact Paul Custers, at: 077-3201320.
Deze procedure is gesloten (01-11-2017).
Over deze headhunter - Via Logistics Professionals
VIA Logistics Professionals brengt wegen samen in supply chain en logistiek.
Wij zorgen ervoor dat precies de juiste werkgever en hoger opgeleide werknemer elkaar vinden. Als enige in onze branche bieden we zowel recruitment voor vast en tijdelijk werk als coaching, training & opleiding via onze eigen Academy.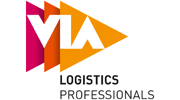 Meer vacatures van Via Logistics Professionals op Lintberg
Via Logistics Professionals is sinds 2017 aangesloten bij Lintberg.