Deze procedure is gesloten (06-12-2016).
Vakgebied

Management

Salaris

Salary undisclosed

Locatie

Düsseldorf area

Dienstverband

Permanent

Headhunter

MASE International
The organization
Our client has the strong believe that entrepreneurship and trust are the key values for leading their organization. Therefor a General Manager of their organization should be able to inspire, be a creative person and enthuse others. The General Manager will have the freedom, and knows how to bear it, to lead the organization in Germany through his/her own vision and ideas.
The position
The General Manager is responsible for implementing and driving growth of the business strategy for the German organization. Reporting to the CEO and directing the (sales) team, this role will be responsible for providing strategic direction and ensuring profitability of the client's organization in Germany including the achievement of operational and financial growth.
Tasks & responsibilities
Develop, drive and implement the defined vision and strategy for the German organization;
Lead, coach and develop the salesteam to improve their performance;
Act as key accountmanager for the strategic clients;
Develop and lead the commercial process within the organization;
Monitor and control the company's performance and finances in accordance with
The set budgets
Make sure that processes and systems operate the most effective;
Maintain and develop organizational culture, values and reputation in its
markets and with all staff, customers, suppliers, partners and regulatory/official bodies;
To ensure that the company meets all its legal requirements;
Maintain close contact with the team to ensure feedback opportunities, the maintenance of good morale and a high standard of staff integrity and honesty;
Recruit, select, and develop the team members;
Acquisition, maintenance and efficient utilization of the company's physical assets;
Represent the company at industry associations and outside committees.
Candidate profile
For this position we are looking for candidates with the following profile:
A Bachelor degree, preferably in Engineering/Electro technical engineering,
An extended experience within a technical sector,
A minimum of 10 years experience in managing a (sales) team,
Fluent in spoken and written German, good command of spoken and written English. French would be preferable.
You recognize yourself in the following competences:
Vision
Team oriented leadership
Performance motivation
Persuasiveness
Creativity
We offer an interesting, entrepreneurial and challenging position within an international but informal organization.
Interested?
You can apply to this position by using the form below. For more information, please contact Robert Prins on his mobile number; 0031 629 534310.
Deze procedure is gesloten (06-12-2016).
Over deze headhunter - MASE International
MASE International gaat over leiderschap – in de breedste zin van het woord. Het leiden van een grote organisatie of een klein onderdeel. Bij MASE International kennen en herkennen wij leiderschap, we begrijpen hoe je in uiteenlopende omgevingen leiderschap ontwikkeld en hoe je leiders optimaal laat presteren.
Door onze unieke aanpak en visie vinden wij die leiders die uw organisatie tot een hoger niveau brengen. En onze Executive Search is succesvol, met meer dan 95% – langdurig – ingevulde posities! Dat komt niet alleen door de juiste selectie maar door onze aanvullende diensten zoals doorlopende assessments – ook van gehele teams-; begeleiding en doorontwikkeling van leiderschap; coaching en training.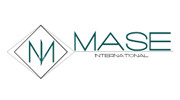 Meer vacatures van MASE International op Lintberg
MASE International is sinds 2015 aangesloten bij Lintberg.