Director Product Marketing - Lithography
Vakgebied

Management

Salaris

150k - 200k per annum

Locatie

Eindhoven Area (+25% travel)

Dienstverband

Permanent

Headhunter

Kienbaum
Director Product Marketing - Lithography
The organization
Our client is the world leader in the manufacturing of advanced technology systems for the semiconductor industry. The Product Marketing organization translates market & customer needs into product families and defines the integral product roadmap and overall business plan. Product Marketing is an essential link between Market and the Product Groups within the client's organization and focuses on the business risks and the balance of activities between the different Product Groups. Together they agree on yearly and quarterly business targets.
The role
The Director Product Marketing is responsible for ensuring the alignment of the current product portfolio between products & technology and the client's strategic customers and influencing senior management on business and product portfolio. The Product Marketing Director directly reports to the Vice President Marketing.
Responsibilities
Manage on margins and prices, time to market and execution of product positioning/value
Translates market & customer needs into product families for the Product Groups
Defines the integral product roadmap and overall business plan
Balances with Product Group, products opportunities and risks on the market side as well on the product generation side
The candidate
Education
Academic degree in science
A PhD or a MBA is considered a strong plus
Experience
Minimum of 12 years relevant experience
Excellent track record in semiconductor and in-depth knowledge of lithography are a must
Proven record in Marketing and/or Product Management positions
Location
Eindhoven area, the Netherlands
International travel (~25% - worldwide) is required
Working conditions
The position offers, next to an excellent salary range and secondary benefits, the chance to work in an international, challenging, innovative and dynamic environment and be positioned to make a substantial impact on the client's Product Strategy and overall long term performance.
Interested?
You can apply to this position by using the form below, preferably including an English CV. For more information, please contact Michiel Prins or Anisha Wai at +31 (0)20 697 14 10.
Deze procedure is gesloten (11-11-2011).
Over deze headhunter - Kienbaum
Wij zijn een Duits, innovatief familiebedrijf met 32 kantoren in 18 landen. In de ruim 20 jaar dat Kienbaum actief is op de Nederlandse markt, hebben we langlopende samenwerkingsverbanden opgebouwd met small tot large-sized multinationals, familiebedrijven, Venture Capital/Private Equity (VC/PE) en digitale start-ups.

Wij werken toegewijd aan het succes van uzelf en uw organisatie, voortbouwend op vertrouwensrelaties en ondersteund door onze internationale expertisenetwerken.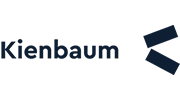 Meer vacatures van Kienbaum op Lintberg
Kienbaum is sinds 2008 aangesloten bij Lintberg.