Deze procedure is gesloten (08-09-2022).
Vakgebied

Management

Salaris

Salary undisclosed

Locatie

Den Haag

Dienstverband

Permanent

Headhunter

YER Executive for EHA
The organisation
EHA is a non-profit organization located in The Hague, the Netherlands, which serves clinicians and researchers with an active interest in hematology. EHA is the largest Europe-based organization connecting hematologists worldwide to support career development and research, harmonize hematology education, and advocate for hematologists and hematology. EHA is governed by the EHA Board and supported in its activities by various committees. EHA's international team of 45 staff members work in a dynamic, results-driven, and open environment (Executive Office).
The position
Are you a dedicated Director of Operations with a heart for health care? A visionary as well as a hands-on, responsible leader, who understands non-profit business models? And do you enjoy building highly effective teams and departments and bringing professionalism and innovation in the operations department to the next level? In that case, you might be the perfect candidate for EHA, a non-profit organization that serves clinicians and researchers with an active interest in hematology. In this role you are responsible for all operational functions (Finance, HR, IT, Office Management, Legal) which provide high-quality support to EHA program departments and associated projects. You are part of the Management Team and report to the Managing Director.
Tasks & responsibilities
As Director of Operations you develop, maintain and implement a department vision, strategy, budget, and annual work plan in line with the overall EHA Strategy. You ensure the various operations departments each have their own department vision, strategy, budget and work plan in place with a strong focus on the needs of the organization. You create high-quality teams (Finance, HR, Legal, IT, Office Management). You manage staff under line management with a strong focus on the quality of their output and foster their professional and personal development in line with the team's strategic goals. You act as the CFO of the organization and, in that role, preserve its assets by minimizing risk, getting the books right and running a tight finance operation that is efficient and effective. You help the MD plot the overall strategy and direction and instill a financial approach and mindset throughout the organization to help other parts of the business perform better.
Candidate profile
You are a highly skilled professional and not afraid to roll up your sleeves. You have a BSc/BA or MSc/MA in Business, Finance, or related field and proven experience as Finance & Operations Manager, Operations Manager, COO or CFO for a small organization or in a similar leadership role, preferably in a non-profit environment. You are familiar with various business support functions including HR, Finance, Legal and IT. You are a decisive person, know how to lead by example and have a problem-solving attitude. You have experience in implementing IT systems for various business support functions and know your way around analytics and data reporting. Your communication and negotiation skills are outstanding, and you have an excellent command of English.
The offer
EHA offers you a challenging job in a dynamic international environment. You will have the possibility to follow courses that contribute to your personal development. Rewards include:
An attractive initial salary (depending on knowledge and experience)
8% vacation pay
A non-contributory group pension plan
30 vacation days/year
Commuting allowance
Flexible home working arrangements
Interested?
You can apply to this position by using the link below.
Deze procedure is gesloten (08-09-2022).
Over deze headhunter - YER Executive
YER Executive is een specialistisch label binnen de YER Group B.V. Dit internationale werving en selectiebureau is al ruim 30 jaar marktleider in carrièrebegeleiding van hoogopgeleide professionals. Vanuit de 9 Nederlandse, en 3 Amerikaanse kantoren, richten de consultants zich exclusief op specialistische hbo- en wo-functies, management- en directieposities. Door deze exclusiviteit zijn de consultants een verlengstuk van hun opdrachtgevers. Samen met de specialisaties op verschillende vakgebieden, zijn de consultants dus altijd de ideale businesspartner voor kandidaat of werkgever.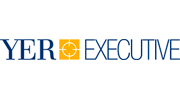 Meer vacatures van YER Executive op Lintberg
YER Executive is sinds 2020 aangesloten bij Lintberg.