Director Contract Management & Operational Control
Vakgebied

Management

Salaris

100k - 150k per annum

Locatie

Eindhoven

Dienstverband

Permanent

Headhunter

Kienbaum
Director Contract Management & Operational Control

The organization
ASML is the world leader in the manufacturing of advanced technology systems for the semiconductor industry. They focuses on extensive outsourcing and integration of its supply chain. Approximately 90% of the manufacturing cost price is accounted for by purchased goods. Therefore, high level flexibility must be built into the supplier network. Procurement creates, maintains and qualifies this global network.
ASML - High Technology - Top-3 Netherlands regarding R&D investments
Multinational – turnover > €4.0B, 9000+ employees – matrix organisation
End responsible for driving world class contract management and supporting sourcing operations
Integrating teams and processes including implementing excellent IT-systems
Newly created position – senior sparring partner within sourcing
Responsible for implementing Supplier Virtual Integration Project
Eindhoven area - Managing 10 - 15 FTE – reporting to Senior VP Sourcing

The role
The Director Contract Management & Operational Control directly reports to the Senior Vice President Sourcing. S/he is senior sparring partner for the two Directors of the Procurement Groups and his/her team is supporting both groups on all operational activities.
The team of the Director Contract Management and Operational Control is positioned within present sourcing organization. The present organization is build up on:
Two Procurement Groups (line functions) in which the Procurement Account Managers have the overall responsibility of the Client-Supplier relationship.
A Strategic Sourcing group (staff functions) which has the role to define the overall Sourcing Strategy, and to support Procurement on which strategic activity and to investigate on long term Supply Chain Opportunities and Threats.

Main responsibilities
The Director Contract Management & Operational Control and his team will be responsible for the following support activities:
Support the Procurement Account Managers (and any other persons interfacing with Suppliers) with all verbal and written communication (LTA, other contracts, letters, etc.) which has a contractual nature.
Support the actual contract negotiation with Suppliers
Track all contract renewals - and ensure compliance to internal and external guidelines
Deliver reporting incl. dashboard, cascading, supplier profile, risk assessment, analysis, proposals for improvements and follow up
Lead the Virtual Integration Implementation process
Manage the Idea Generation process
In coordination with IE and Logistics to implement a best in class Supplier portal
Develop and implement collaboration tools between ASML and Suppliers
Develop and implement best in class internal IT tools to support the Sourcing organization and cross-functional activity between Sourcing and other ASML organization
The candidate
Academic working and thinking level. Ideally the candidate will have completed an academic degree (eg. Economics, Law).
Minimum of 10-15 years work experience in a B-to-B environment.
Excellent understanding of (international) commercial contracting law and administration concepts; including technical knowledge of pricing and negotiations.
Proven experience in mediating in, and the negotiating of significant LT supplier deals.
Experience working in a matrix organized corporate environment.
Fluent in English; writing and speaking.

The offer
The position offers, next to an excellent salary range and secondary benefits, the chance to work in an international, challenging, innovative and dynamic environment and be positioned to make a substantial impact on client's sourcing organisation.
Interested?
If you are interested please send your resume by using the form below. Send your resume in English and in Word-format, refer to project number 11011.
Please contact Michiel Prins or Paul van Splunder at +31 (0)20 6971410 for more information.
Deze procedure is gesloten (21-03-2011).
Over deze headhunter - Kienbaum
Wij zijn een Duits, innovatief familiebedrijf met 32 kantoren in 18 landen. In de ruim 20 jaar dat Kienbaum actief is op de Nederlandse markt, hebben we langlopende samenwerkingsverbanden opgebouwd met small tot large-sized multinationals, familiebedrijven, Venture Capital/Private Equity (VC/PE) en digitale start-ups.

Wij werken toegewijd aan het succes van uzelf en uw organisatie, voortbouwend op vertrouwensrelaties en ondersteund door onze internationale expertisenetwerken.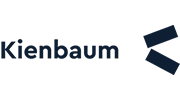 Meer vacatures van Kienbaum op Lintberg
Kienbaum is sinds 2008 aangesloten bij Lintberg.