Deze procedure is gesloten (26-10-2010).
Vakgebied

Management

Salaris

150k - 200k per annum

Locatie

Nederland

Dienstverband

Permanent

Headhunter

InterRecruitment
Country Sales Manager (170K OTE).
Team of 5 sales. Open Source Linux SW.
Growing company, Strong background.
Send your CV with the form below to Ron van der Meer, or Call me +31 655 181 222.
InterRecruitment

Tip someone and you get a placement fee.

Deze procedure is gesloten (26-10-2010).
Over deze headhunter - InterRecruitment
InterRecruitment is een internationaal opererend werving & selectie bureau alle voor functies binnen de IT, met een specialisatie op commerciële en consultancy posities.
InterRecruitment is opgericht in 1984 en speelt sindsdien een leidende rol op recruitment gebied.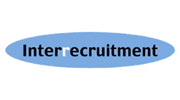 Meer vacatures van InterRecruitment op Lintberg
InterRecruitment is sinds 2009 aangesloten bij Lintberg.