Deze procedure is gesloten (11-07-2022).
Vakgebied

Management

Salaris

Salary undisclosed

Locatie

Veldhoven

Dienstverband

Permanent

Headhunter

Van de Groep & Olsthoorn for Morphotonics
The organisation
Our client Morphotonics (35+ employees) develops and sells commercially proven Roll-to-Plate (R2P) OEM production technology (equipment, consumables, and services) for imprinting nano- or microstructures on large area substrates. The cutting-edge technology and machines have unique features that radically improve their customers' products in the display, optics, and solar industries. It enables holographic or 3D visualization in smartphones, immersive experiences for Augmented Reality eyewear, and substantially increases the energy efficiency of solar panels.
Morphotonics is backed by the high-profile Dutch VC investor Innovation Industries and works with innovative companies and market leaders including key brand names in Silicon Valley, Europe and Asia. They have recently sold and installed multiple OEM R2P Nanoimprint Lithography (NIL) systems worldwide. The goal is to prepare for growth to capture the full business potential, expected to eventually increase over €100M in revenue.
The position
To execute this plan for further growth, Morphotonics has an exciting opportunity for an experienced Operations Executive, to define and build the operations organization to become the future global leader in nanoimprinting OEM equipment. For this rapidly growing organization, we are looking for a COO.
Tasks & responsibilities
As COO, you build and manage the team, systems and processes in operations that secure best-in-class delivery to the customer and are scalable for future business. You will organize and professionalize a mostly external supply chain -production and assembly are partly outsourced to strategic partners. You manage the complete "order-to-delivery" process for Morphotonics' series of OEM equipment, consumables, and services including customer project management and customer service management. All with focus on operational excellence, quality management and a professional customer experience that will further enable Morphotonics to work with all established "Big Tech" companies.
Furthermore, you challenge the sales organization when quotations for customers are being prepared and organize professional project management to ensure cost-effective product delivery and optimal customer service management. You work closely with the developers in order to industrialize new developments in an efficient way.
You provide input to company-wide decisions at MT level and are responsible for all the facilities including cleanroom, in-house equipment and safety.
Candidate profile
For this challenging position we are looking for candidates with managerial experience in the high-tech industry. You have extensive experience in supply chain management, project management, production quality and service. You have a technical or business education on Bachelor or Master-level. You are experienced with working in a cleanroom environment and/or an organization with strict regulations.
You have preferably built operations departments from the ground up and know what it's like to work in an SME environment with high growth and rapid scale up. In addition, you held a leadership role in a global operations/supply chain department, with experience in setting up global services and maintenance in a cost-effective manner. You are experienced in using a data driven approach for the optimization of equipment, consumables and processes.
You are a strong leader with focus on continuous improvement, an excellent communicator with people skills on all levels. Even though you have a strategical mindset, you are not afraid to "get your hands dirty". You have the ability to both zoom out to oversee the bigger picture, as well as be "on the floor" to deal with operational issues.
Interested?
You can apply to this position by using the link below. For more information please contact the consultant in charge: Wim de Kruijf & Anco de Graaf, +31 346 – 87 00 20.
Deze procedure is gesloten (11-07-2022).
Over deze headhunter - Van de Groep & Olsthoorn
Van de Groep & Olsthoorn zoekt én vindt al sinds 1979 de juiste directeuren, managers en C-level-kandidaten voor posities in de sectoren techniek en industrie. Zowel voor vaste als interim aanstellingen, nationaal en internationaal.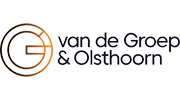 Meer vacatures van Van de Groep & Olsthoorn op Lintberg
Van de Groep & Olsthoorn is sinds 2012 aangesloten bij Lintberg.