Commercial Managing Director Oil & Gas
Vakgebied

Management

Salaris

Salary undisclosed

Locatie

Netherlands + travelling

Dienstverband

Permanent

Headhunter

Kienbaum
The Organisation
World-leading manufacturer and supplier of industrial process instruments for the global oil & gas industry
Managing Director with a strong sales drive and a profound technical know-how
Must relocate to the Netherlands
Frequent international travel involved
Candidates with no experience in the process metering industry and with no experience in the oil & gas industry will not be considered
For one of our clients, a global leading player in the field of industrial process instruments, we are looking for a Managing Director for their organization that sells into the global oil & gas industry. The Managing Director will be P&L responsible and in charge of developing the strategy that ensures the success and the future growth of the organization, amongst other things through new product/ applications developments, cross-selling and entering new geographic areas.
The ROLE
Purpose of the Role, Responsibilities and Deliverables
Provide exceptional global leadership, coaching, and mentoring to multi-location employees, team of 50+
Lead the development, coordination and execution of the global sales strategy and build a world class sales organization
Responsibility for strengthening the company's market position by placing emphasis on market and applications development, customer base expansion, and providing innovative solutions to new and existing customers.
Devise a process to retain key customers and acquire new customers through more targeted applications and products; develop the geographic footprint required to serve markets.
Manage multi-million projects from quoting, financing and capacity management up to the engineering and delivery phase.
Develop and enable cross selling initiatives introducing products and solutions from other businesses of the group into the oil & gas segment.
Establish effective relationships with peers in other functional areas and businesses.
Position in the organisation
The position will directly report to the Group's headquarters in Western Europe.
Location
The candidate will be based in the Netherlands.
Regular travel to all global locations as well as to clients required.
Candidate Profile
Education
Master's Degree in Engineering or related is required. An additional MBA or PhD degree is strongly preferred.
Background
Minimum of 12 -15 years of progressive work experience in an international industrial manufacturing environment, providing engineered process instruments solutions to the oil & gas industry.
At least 3-5 years of experience in general management with P&L responsibility and a proven track record in a role with an increasing level of commercial responsibility.
Proven sales volume responsibility of tens of millions Euros.
Demonstrated success in delivering double digit growth year on year in an innovative, value-adding technology environment.
Profound knowledge in managing large projects and negotiating major, international multi-million contracts and with clients in the oil & gas industry.
Experienced in remote and multicultural people management (25+ employees).
Proven track record in market and new business development and with technical product sales.
Must be able and willing to travel globally. Cultural aware.
Fluency in both written and spoken English is required. Additional fluency in other languages would be considered a plus.
The Offer
The position offers, next to a market conform salary range and secondary benefits, the opportunity to lead the growth of a fast-growing, internationally operating, entrepreneurial and highly innovative engineering company. The job implies an entrepreneurial and strategic Managing Director role within a quality-driven and people-oriented organisation with the backing of a world-leading player in the field of measuring, metering and monitoring technology.
Interested?
If you are interested please send your resume in English using the form below. Reference and diploma checks will be a standard part of the procedure. For more information about this position please contact: Leonie Wiedom at tel. +31 (0)20 6971410
Deze procedure is gesloten (03-09-2014).
Over deze headhunter - Kienbaum
Wij zijn een Duits, innovatief familiebedrijf met 32 kantoren in 18 landen. In de ruim 20 jaar dat Kienbaum actief is op de Nederlandse markt, hebben we langlopende samenwerkingsverbanden opgebouwd met small tot large-sized multinationals, familiebedrijven, Venture Capital/Private Equity (VC/PE) en digitale start-ups.

Wij werken toegewijd aan het succes van uzelf en uw organisatie, voortbouwend op vertrouwensrelaties en ondersteund door onze internationale expertisenetwerken.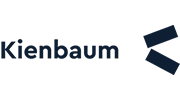 Meer vacatures van Kienbaum op Lintberg
Kienbaum is sinds 2008 aangesloten bij Lintberg.