Buying Director (MT member)
Vakgebied

Management

Salaris

Salary undisclosed

Locatie

Amsterdam area

Dienstverband

Permanent

Headhunter

Kienbaum
The organisation
Our client is a flourishing story-telling fashion and lifestyle brand with ambitious international expansion plans. Being part of an investment group, the brand is known for its surprising product collections and unique store design and offers customers an extraordinary shopping experience in a hip, inspiring ambience.
The position
The Buying Director will be responsible for the development and implementation of innovative buying strategies for all categories (Women, Men, Kids and Home) and thereby exceeding customers' expectations and delivering the targeted sales and profit targets.
Driving for reduced costs, he/she will select new international suppliers, manage the mutually beneficial relationships with suppliers at strategic, tactical and operational level and finalize framework contracts. Supporting the company's ambitious international growth plans, the Buying Director will also focus on structuring and further professionalizing the (buying) organization and improve and unify work processes.
Buying works very close together with respectively Design and Planning; altogether this triangle cooperation is responsible for product development. The Buying Director will be part of the Management Team and lead, motivate and further develop a team of approx. 20 Buyers.
Based at a central location in the Netherlands, the Buying Director reports directly to the Managing Director.
Candidate profile
Background and Experience
At least 10-12 years of progressive work experience, of which at least 3-5 years in a managerial buying position in the fast-paced international fashion or living retail industry
Demonstrable practice in buying, sourcing and product development gained at renowned vertical integrators in the fashion or living retail business
Experience in womenswear buying is considered a strong plus. Affinity with living/homeware is required
Skilled in maintaining relationships with international suppliers and sourcing of new suppliers for future products
Experience in closely working with Design and Planning
Background in fashion environments with distinctive vision and product portfolio
International experience outside of the Netherlands is strongly desired
Fluency in English is mandatory
Personal Skills
Entrepreneurial, hands-on character that enjoys to have the opportunity to build and to get the hands dirty in a dynamic, somewhat greenfield, environment
Visionary leader who thinks in concepts, but also gets things done. Able to create a vision for the department, change mindsets and taking along the team to reach targets. Inspirational motivator to the team with well-developed people management skills
Innovative, with an eye for trends. Someone who strives to stay ahead of the pack
Creative out-of-the-box thinker with strong analytical and strategic capabilities. A positive, can do approach, one that wants to test new things and seeks continuous improvement
Affinity with art, culture, lifestyle
Sound presentation and excellent communication skills
Terms & conditions
The position offers, next to a market conform salary range and secondary benefits, the opportunity to significantly contribute to the ambitious international growth plans of an inspiring story-telling fashion and lifestyle brand.
Interested?
You can apply to this position by using the link below, please send your CV in English and Word format along with an application letter. For more information, please contact Anisha Wai or Leonie Wiedom at +31 (0)20 697 14 10.
Reference and diploma checks are standard part of the procedure; background checks and pre-employment screening may also be part of the procedure.
Deze procedure is gesloten (15-01-2016).
Over deze headhunter - Kienbaum
Wij zijn een Duits, innovatief familiebedrijf met 32 kantoren in 18 landen. In de ruim 20 jaar dat Kienbaum actief is op de Nederlandse markt, hebben we langlopende samenwerkingsverbanden opgebouwd met small tot large-sized multinationals, familiebedrijven, Venture Capital/Private Equity (VC/PE) en digitale start-ups.

Wij werken toegewijd aan het succes van uzelf en uw organisatie, voortbouwend op vertrouwensrelaties en ondersteund door onze internationale expertisenetwerken.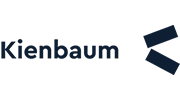 Meer vacatures van Kienbaum op Lintberg
Kienbaum is sinds 2008 aangesloten bij Lintberg.