Deze procedure is gesloten (29-06-2017).
Vakgebied

Management

Salaris

Salary undisclosed

Locatie

Boxtel

Dienstverband

Permanent

Headhunter

Target Search voor Marel
The organisation
Marel is an international supplier of integrated systems, products and services for the Fish, Meat and Poultry industry. Our tagline is Advancing Food Processing. That's at the heart of everything we do. We want to push food processing further. We want to make it better. That is our passion. Some 4600 employees work worldwide for Marel supporting the Poultry, Further Processing, Fish and Meat industries. Unity, Innovation and Excellence are the values which characterize our company. For our Marel Meat – BU Secondary Processing organization location Boxmeer, we are looking for a Business Unit Manager.

The position
As Business Unit Manager for Meat Secondary Processing ( 116 FTE) you are responsible for realizing the budgets, margin and market share globally of the BU. You are responsible for all daily activities, operations, innovation and results in the Business Unit, in line with the targets and Marel policies.
A global team of employees work in BU Secondary Processing, mainly in Gardabaer (Iceland), Støvring (Denmark) and Boxmeer (the Netherlands). You take care of Human capital development in the BU, ensures the support which is needed and makes decisions to solve problems. As Business Unit Manager you will report into the Managing Director of Industry Meat.
Tasks & responsibilities
Identify, develop and direct the implementation of business strategy according to corporate goals, including P&L responsibility for the BU.
Leads the strategic and operational planning cycles for the Business Unit
Direct, plan, and implement policies, objectives, and activities of the Business Unit to ensure continuing operations, to maximize returns on investments, and to increase productivity.
Responsibility for Innovation and the development of new technologies which will continue to maintain Marel Meat Secondary Processing as the leader in the market.
Coach and supports a multi-functional, global leadership team
Builds and maintains relationship with key customers with visits or pro-active communication on a regular basis. You will represent the company, if necessary, in negotiations with customers to secure the most effective contract terms for the company.
Develop relationships and ensure seamless relationship with all stakeholders, both internal Marel and external.
Candidate profile
A Bachelor or University degree (e.g. engineering, business, finance) and a minimum of 10 years' experience in a senior management position in an international, innovative and technical environment.
Experience of negotiation and cooperation with people of different cultures and tactics involved in strategic negotiations.
As a person, you are result driven with a strong commercial awareness, service orientated with an entrepreneurial drive. You have excellent communication skills and you are able to persuade others & negotiate to reach agreement.
The position demands individual with leadership skills that can build the right team and promote effective performance through good management, motivation and have knowledge of people.
You speak, write and understand English. Last but not least, you are willing to travel circa 50% of your time within your area.
Terms & conditions
Marel offers you plenty of space to develop yourself (internationally). The informal atmosphere gives you the opportunity to take responsibility and show initiative. You will of course be supported and supervised by the organization. Salary will depend on knowledge and experience. At Marel the challenges are there for taking!
Interested?
You are invited to apply to this position by using the form below. If you would like to receive more information, don't hesitate to contact Kees-Jan Vaartjes by phone: 06-29239099.
Deze procedure is gesloten (29-06-2017).
Over deze headhunter - Target
Target is hét recruitmentbureau voor de industriële sector. Als arbeidsbemiddelaar voor HBO- en WO-opgeleiden bouwen we aan carrières. En dragen we bij aan succesvolle bedrijven. Met detachering, werving & selectie en interim management zorgen we voor de perfecte match tussen talent en bedrijf.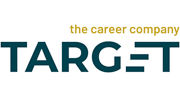 Meer vacatures van Target op Lintberg
Target is sinds 2016 aangesloten bij Lintberg.