Science Executive Fuels Quality & Emissions
Deze procedure is gesloten (18-04-2023).
Vakgebied

Technology

Salaris

Salary undisclosed

Locatie

Belgium

Dienstverband

Permanent

Headhunter

QTC Recruitment
The organisation
Concawe's mission is to provide research and technical support to the EU refining industry in the study of environmental, health, safety, and toxicity issues. These relate to the refining of crude oil or renewable feedstock, and the distribution and use of petroleum or renewable products. Its goal is to improve the understanding of these issues by the industry, authorities, users and other interested parties.
The position
In this role, you will be involved in coordinating and managing the activities of Concawe's Fuels Quality & Emissions Management Group (FEMG) to ensure compliance with the organisation's guidelines. This includes coordinating the project activities of the group's Special Task Forces and managing science associates working on life-cycle assessment and fuels & emissions. The role also serves as a focal point within Concawe for developing industry strategies on technical issues related to fuels, powertrain emissions, and mobility including electrification, ensuring good coordination with other science executives in related areas. Furthermore, you will also be in charge of monitoring fuel quality, developing new analytical techniques, and coordinating research programs. The main focus topics will be; 1) Fuels quality - coordinating work on fuels quality and collaborating with industry stakeholders, 2) Emissions - coordinating work on reducing pollutant emissions and evaluating the impact of fuel composition and properties on performance and emissions, 3) Low Carbon pathways - preparing for ERTRAC meetings and evaluating the impact of alternative low carbon feedstocks and electrification on life-cycle GHG emissions.
Candidate profile
You have a good understanding of the impact of fuel quality on powertrain performance and emissions, with a demonstrated knowledge in one or more specific areas related to this area. And:
A broad knowledge of the properties of fuels, their manufacture and distribution, and the regulatory requirements governing their marketing and use;
Experience and a proven track record in a Member Company, in the fuel manufacturing industry, in the auto industry, or in a research centre;
A strong background in engine/combustion/after-treatment technologies;
A good understanding of statistics: repeatability, interval of confidence, designs of experiments and statistical models;
Familiarity with Well-to-Wheels principles and modelling techniques to assess the CO2 impact of different technologies and alternative fuels and related legislation at EU level (e.g. EN 228 and EN 590, Euro 6/7, FQD, CO2 standards, RED II/III).
The offer
Are you the professional who is able to represent Concawe and the refining industry at conferences, and stakeholders' meetings and participate in technical working groups organised by the EU Institutions and other relevant bodies for this role?
You will work in an international non-profit association, the science division of the European Petroleum Refiners Association aisbl, where they can offer you the following:
A competitive salary package;
Work with an international and experienced team;
The possibility to work for an international organisation with great opportunities;
An exciting position in a dynamic environment.
Interested?
You can apply to this position by using the link below. For more information please contact Walid Sharaf, +31 6 82 63 49 23.
Deze procedure is gesloten (18-04-2023).
Over deze headhunter - QTC Recruitment
QTC Recruitment is a reliable recruitment partner, specialising in search and selection of professionals in the life sciences industry. We provide tailored services all over Europe, offering a search proposal to find specialised candidates for demanding positions in a competitive labour market. Through decades of experience in life sciences recruitment, we have developed an extensive network of leading employers and specialists in Europe. Our goal is to make both clients and candidates happy with a new job opportunity or a matching specialist through our reliable, transparent, and personal way of doing business. QTC is all about making a difference for you on Quality, Time, and Cost.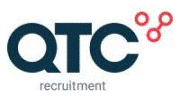 Meer vacatures van QTC Recruitment op Lintberg
QTC Recruitment is sinds 2015 aangesloten bij Lintberg.