Interim Portfolio Manager Sustainability
Vakgebied

Technology

Salaris

120-150 per hour

Locatie

Eindhoven

Dienstverband

Interim

Headhunter

Kienbaum
Interim Portfolio Manager Sustainability
Interim Portfolio Manager Sustainability – Accelerating sustainability management (32hr < - approx. 6 months) in high technology multinational (global presence - manafacturing – technology) - Eindhoven area
Responsibilities
To overview and drive the Sustainability Program (4 subprograms, 40+ projects/activities)
Further professionalize and worldwide embed Sustainability management at the client
Improve Sustainability Business Intelligence, by organizing structural input from stakeholders, legislation & business trends, analyzing risks & impacts, and translate them into priorities, strategies & policies
Organize a structured Sustainability Program, to ensure timely and effective implementation of the Sustainability projects, involving and committing all relevant sectors.
Improve Sustainability Report process & quality, towards integration with Annual Report in 2012
Build Sustainability Awareness by improved internal & external communication
Candidate profile
A master degree in Business Economics or Technology
At least 15 years of work experience preferably in a similar business environment
Profound knowledge of Project Management and excellent experience in managing significant Programs or large Projects is a must.
High performing professional. Proven track record in Sustainability is a plus.
Change agent and able to achieve commitment.
Ability to build relationships with and influence other functional areas.
Flexible, no nonsense and pro-active attitude.
Strong drive with a hands-on, structured, accurate and result oriented working style.
Fluent in Dutch and English, both oral and written.
Interested?
You can apply to this position by using the form below. An attached resume is preferred. We will contact potentially suitable candidates shortly.
Deze procedure is gesloten (04-04-2011).
Over deze headhunter - Kienbaum
Wij zijn een Duits, innovatief familiebedrijf met 32 kantoren in 18 landen. In de ruim 20 jaar dat Kienbaum actief is op de Nederlandse markt, hebben we langlopende samenwerkingsverbanden opgebouwd met small tot large-sized multinationals, familiebedrijven, Venture Capital/Private Equity (VC/PE) en digitale start-ups.

Wij werken toegewijd aan het succes van uzelf en uw organisatie, voortbouwend op vertrouwensrelaties en ondersteund door onze internationale expertisenetwerken.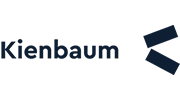 Meer vacatures van Kienbaum op Lintberg
Kienbaum is sinds 2008 aangesloten bij Lintberg.