Vakgebied

Technology

Salaris

Salary undisclosed

Locatie

Extensive travelling

Dienstverband

Permanent

Headhunter

Kienbaum
The organisation
Stock listed company with sites in more than 35 countries and over 6000 employees.
Head of Innovation for main Division, world market leader in its industry segment with several thousand employees and global revenues of more than EUR 700 million.
Pioneering position in international environment reporting to and sponsored by the Division Board
Set up new Innovation department dealing with products and services
The position
For one of our clients, who is part of a larger International Group and a leading manufacturer of products for both the commercial and consumer markets, we are looking for a Head of Innovation. He/she will be responsible for leading the innovation process and strategy with regard to not only the product but also all related areas.
The Head of Innovation will directly report to the Division Board and will work in close cooperation with various other departments.
Responsibilities and Deliverables
Develop, implement and lead the innovation strategy and drive the entire innovation process from conception to readiness for implementation
Set-up and lead a diverse multi-disciplinary team
Build a network with both internal and external partners in order to support the formation of new and innovative ideas
Set-up a Centre of Excellence for product and process technology specialists
Manage a multi-million Euro budget
Regular interaction with customers and decision makers
Profile of the ideal candidate
Master's or Doctorate degree preferably in a technical field, for example Chemistry, Engineering, Material Science or related discipline.
Minimum of 8 - 10 years of work experience in a dynamic and international environment, including several years in a position with international responsibilities in a manufacturing environment.
Creative mindset and established track-record in innovation management.
Strong process orientation and proven ability to develop and introduce best practices.
Well developed communication skills combined with the ability to deal with and influence people on various levels throughout an organization including the Board.
Strong leadership skills.
Fluency in English is required. Knowledge of one or more other European languages is a plus.
Location
Preferred locations for the position are the Netherlands, the UK or France, with regular travel to the company's headquarters in the Netherlands. Extensive international travelling required.
Interested?
You can apply to this position by using the form below and refer to project number 10069. Please add your resume in English and in Word-format.
For more information please contact: Laura Boege or Hans Jonkers at tel. +31 (0)20 6971410 or Marcus Honkanen at +49 (0) 40 32577988.
Deze procedure is gesloten (09-02-2011).
Over deze headhunter - Kienbaum
Wij zijn een Duits, innovatief familiebedrijf met 32 kantoren in 18 landen. In de ruim 20 jaar dat Kienbaum actief is op de Nederlandse markt, hebben we langlopende samenwerkingsverbanden opgebouwd met small tot large-sized multinationals, familiebedrijven, Venture Capital/Private Equity (VC/PE) en digitale start-ups.

Wij werken toegewijd aan het succes van uzelf en uw organisatie, voortbouwend op vertrouwensrelaties en ondersteund door onze internationale expertisenetwerken.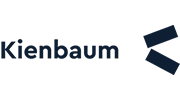 Meer vacatures van Kienbaum op Lintberg
Kienbaum is sinds 2008 aangesloten bij Lintberg.