VP of Business Development
Deze procedure is gesloten (07-11-2022).
Vakgebied

Sales

Salaris

Salary undisclosed

Locatie

Randstad

Dienstverband

Permanent

Headhunter

HAYS
The organisation
Our client is a leading FinTech organisation who offers an at point of sale "buy now pay later" connection between banks and merchants. The organisation is based in the US and is expanding its operations to Europe.
VP of Business Development | Randstad | FinTech | Europe | Strategic | Remote |
The position
As VP of Business Development you are responsible for setting up the business in European markets for this rapidly expanding FinTech company. You will start with building the pipeline in Europe as well as building the sales team that is going to take over. When the team is in place you will focus fully on making the strategic sales plans for the European market. This is a remote position with 50% travel.
Candidate profile
To be successful as VP of Business Development you have at least 5 years' experience in a managerial position within the sales of consumer finance, BNPL. Furthermore, you have strong, proven experience within the B2B sales with enterprise clients. You also need to have a strong sense of accountability and ownership over your own and your teams work.
The offer
The organisation offers you a competitive salary with bonus/commission structure. Travel is compensated.
Interested?
You can apply to this position by using the link below.
Deze procedure is gesloten (07-11-2022).
Over deze headhunter - HAYS
Bij Hays geloven we dat de juiste persoon een organisatie kan veranderen. En de juiste baan geeft veel energie en zorgt ervoor dat je elke dag met voldoening naar huis gaat.
Als één van de grootste recruitment specialisten wereldwijd plaatsen wij gekwalificeerde kandidaten in vaste, tijdelijke, interim en contracting jobs. Met zo'n 12.100 mensen wereldwijd, helpen wij mensen te slagen en organisaties te groeien, we creëren kansen en proberen zo levens vooruit te brengen.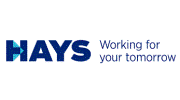 Meer vacatures van HAYS op Lintberg
HAYS is sinds 2008 aangesloten bij Lintberg.