Sr. Account Director Government
Deze procedure is gesloten (10-11-2015).
Vakgebied

Sales

Salaris

€ 160.000 OTE

Locatie

Netherlands

Dienstverband

Permanent

Headhunter

InterRecruitment
The organisation
Our client is the world-wide provider of Enterprise products and services based on PostgreSQL and a leader in the open source database marketplace, a successful, 10-year-old enterprise software company that still has a startup's energy and opportunity to have an impact.
Our client delivers for hundreds of customers worldwide, also in Europe; including ABN/AMRO, Postcode Lottery, BWM, Deutsche Boërse, Siemens, HP, Bull, Alcatel.
The position
As a Senior Account Director you will join the small Benelux team of exceptional professionals in a dynamic open source software company, which develops and supports an enterprise-class relational database, built on PostgreSQL, the world's most advanced open source database.
By using the Database Software, clients have seen a 50 percent reduction in their database costs without compromising on reliability, performance or support.
With outstanding financial backing, experienced world-class management, and a growing global presence they have quickly become one of the "companies to watch" in the IT marketplace. A demand from the national government to actively consider open source software for government projects makes the government a very big and important client.
Tasks & responsibilities
Sell the value of the product offerings to key decision makers
Qualify and close expansion opportunities utilizing the sales processes and methodologies
Conduct high-level visits to middle/senior level executives, developers, architects and DBA's to determine their needs and fit with company software products and services. Present and articulate product features
Exceptional at going deep and wide with every account to find new projects and new opportunities for our products and services via referrals to other parts of the organization
Strong experience developing and implementing large account plans
Achieve or exceed monthly, quarterly, and annual new customer account objectives
Candidate profile
5+ years successful quota-carrying experience as a B2B software sales executive or Account Director
Experience with selling Database solutions as Oracle, Sybase or MySQL
Must have verifiable success in exceeding sales quotas and meeting revenue targets
Experience in a "land and expand" sales model a must
Ability to work under pressure of quota and adapt to a fast changing environment
Exceptional verbal and written communication skills
Strong passion for technology and ability to relate technology to business
Experience in closing large deals in a fast paced environment
Must be goal oriented, self-starter and a can do attitude
Interested?
You are requested to apply for this position by using the form below. For more information, please contact Ron van der Meer at +31 (0)6 55 18 12 22.
Deze procedure is gesloten (10-11-2015).
Over deze headhunter - InterRecruitment
InterRecruitment is een internationaal opererend werving & selectie bureau alle voor functies binnen de IT, met een specialisatie op commerciële en consultancy posities.
InterRecruitment is opgericht in 1984 en speelt sindsdien een leidende rol op recruitment gebied.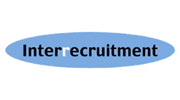 Meer vacatures van InterRecruitment op Lintberg
InterRecruitment is sinds 2009 aangesloten bij Lintberg.