Vakgebied

Sales

Salaris

Salary undisclosed

Locatie

Den Bosch area

Dienstverband

Permanent

Headhunter

Kienbaum
Part of the top 2.000 within a 50.000+ fte international organization, with further growth opportunities
Responsible for several commercial teams in the Netherlands, leading an own MT
Opportunity to further professionalize the organization and develop team by implementing sales excellence principles
The organisation
Our client is a large, international group supplying industrial commodities to the manufacturing & processing industry. The company operates within several business areas, employing more than 50.000 people in 50+ countries.
The position
The Sales Director will be responsible to develop and implement commercial strategies according to company goals and strategies. He/She is responsible for the sales, including purchasing, of a specific product range within a fast paced high volume, low margins business with volatile prices.
The Sales Director understands the very broad range of the customer base and identifies opportunities to create added value and offer different products. In the long run, the Sales Director will realize a shift to selling solutions. Together with MT peers of the business unit in the Netherlands, the Sales Director will set out mid-term strategy to manage the changing market environment.
The Sales Director will drive change and continuous improvement; he/she will integrate the principles of sales excellence, put the systems in place and further professionalize the processes.
The position will have an own MT and will be responsible for several commercial teams, consisting of 50+ people. He/she will manage the managers of the teams by giving them direction, empowering them and acting as a sparring partner. The Sales Director reports into the CEO of the business unit in the Netherlands.
Ideal Candidate
Bachelor's degree in Economics/Business Administration or the like, or a technical discipline. Master or higher is a strong preference
15+ years of progressive work experience, of which at least 5 years in a trading business environment, preferably in a price volatile environment
Experience in leading a commercial department or unit consisting of at least 20 fte. Experience in managing managers
Commercial track-record in wholesale. Excellent commercial insight and drive
Experience with purchasing is considered a strong plus
Experience with implementing sales excellence principles. Track-record of (improvement) achievements
People oriented team player with profound skills enabling its team to flourish
Quick thinker with well-developed analytic skills to see through complex (commercial) situations
Excellent communication and negotiation skills. Able to liaise and act as spider in a web bridging sales, purchasing, logistics, finance, customers interest as well as company's interest, to go for the win-win solution
Fluency in both Dutch and English is a must-have
Location
The position is based in the Den Bosch area, the Netherlands. Travelling to all locations within the scope, as well as to clients across the country and to the European head office is required.
Interested?
You are invited to apply for this position by following the link below. For more information, please contact Leila Tafrashe or Anisha Wai at +31 (0)20 697 14 10
.
Reference and diploma checks are standard part of the procedure; background checks and pre-employment screening may also be part of the procedure.
Please note that the interview days with Kienbaum are in the week of 12 December 2016.
Deze procedure is gesloten (10-01-2017).
Over deze headhunter - Kienbaum
Wij zijn een Duits, innovatief familiebedrijf met 32 kantoren in 18 landen. In de ruim 20 jaar dat Kienbaum actief is op de Nederlandse markt, hebben we langlopende samenwerkingsverbanden opgebouwd met small tot large-sized multinationals, familiebedrijven, Venture Capital/Private Equity (VC/PE) en digitale start-ups.

Wij werken toegewijd aan het succes van uzelf en uw organisatie, voortbouwend op vertrouwensrelaties en ondersteund door onze internationale expertisenetwerken.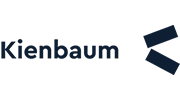 Meer vacatures van Kienbaum op Lintberg
Kienbaum is sinds 2008 aangesloten bij Lintberg.