Deze procedure is gesloten (19-06-2023).
Vakgebied

Sales

Salaris

Salary undisclosed

Locatie

Rheden

Dienstverband

Permanent

Headhunter

REP Recruitment for Howden
The organisation
Originally founded by James Howden in Scotland as a marine engineering firm in 1854, Howden has grown and evolved into a global leader in manufacturing air and gas handling solutions. With the power of our engineering expertise and technology, our equipment plays an integral role within our customers' processes, which provide safe and reliable solutions that are both sustainable and efficient.

Howden supports multiple sectors including infrastructure, power generation, oil & gas, wastewater, metals, mining and transportation.
We enable our customers' vital processes, which advance a more sustainable world. This is the Howden vision that drives us! Liaise with our colleagues in 34 countries. We offer global and local opportunities, 6000 employees and world leading engineers, who create cutting edge developments.

You will be a part of over 160 years of innovation and development that continues today with our digital solutions. At Howden we have a strong corporate identity and purpose. You will be a member of our team, shaping the future of the world and tackling some of the most pressing issues facing the planet. Our products and organisation are Revolving Around You. Our culture promotes individual development to enhance our most important asset – our people.
The position
As Regional Sales Manager at Howden you will join the Sales Aftermarket (service, retrofits and parts) team in which you will play a vital role in selling knowledge and expertise to your Howden colleagues and clients. You will be assigned to 1 of the sales regions (for example EMEA) You will work closely with the regional offices of Howden and together you will ensure that customer expectations are met. In this role you will show a sales hunter mentality, with your enthusiasm you know how to build bridges between the local offices and the Howden HQ in Rheden, and show true leadership on how sales is done. You will develop sales strategy by gathering information and existing knowledge of the customer and market.
Tasks & responsibilities
Work in alignment with the global Howden sales strategy
Work in close contact with regional offices on how to grow the Aftermarket Sales
Lead generation and providing an accurate sales forecast
Managing the sales funnel
Standardize work processes and contribute to smarter working
Candidate profile
Desired skills & knowledge
BSc degree in a (technical) commercial direction
Minimum of 5 years experience as a salesperson, experienced with closing SLA
People management skills but also a independent and inspiring personality
Excellent communication in English (verbal and written)
Willing to travel (max 25%)
Above all: a will to perform and exceed every day
The offer
Howden offers you an important impactful strategic position in a multinational environment. You will have a lot of freedom to act, you can show your entrepreneurship, you will be part of an international and ambitious team, a big challenge and above all, the opportunity to really make a difference and have impact on the business.
Location
Rheden, the Netherlands. You will visit the office at least two days a week, so you must life within a max of 1,5 hour drive.
Interested?
You can apply for this position by using the link below. For more information you can contact Marco Dooper at 085 – 086 1040 / 06 – 26 33 1167.
Deze procedure is gesloten (19-06-2023).
Over deze headhunter - REP Recruitment
REP Recruitment is HR partner voor technische en industriële bedrijven in de Benelux en Duitsland op het gebied van Directie, Management en Senior Commercieel niveau. Onze dienstverlening bestaat uit; Search for professionals en Interim Management.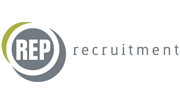 Meer vacatures van REP Recruitment op Lintberg
REP Recruitment is sinds 2021 aangesloten bij Lintberg.