Key Accountmanager Caribean & LatAm (food-chemie)
Deze procedure is gesloten (07-11-2022).
Vakgebied

Sales

Salaris

Max. € 100.000

Locatie

Soest

Dienstverband

Permanent

Headhunter

AFF Recruitment & Executive Search
The organisation
Chemical & Food ingredients.
The position
AFF Recruitment & Executive Search is actively searching for a commercial driven and technical Key Account Manager (trader) for the food (70%) and the chemical industry (30%). Your product portfolio are chemicals (liquids, detergents, carbon) focused on the spirtis/ beverage industry.
Your challenge would be to manage current clients and try to expand your business with them. The region focus would be for Spanish and English spoken clients, so it preferable to have some Spanish language knowledge.
You need to be willing to travel at least 25% of your time towards clients to create a strong customer relationship. The office location will be Soest (Netherlands). You will be working with a professional international team.
Do you have an Account Management background, knowledge of the Caribbean and LATAM region, traded chemicals towards the food/ spirits industry and want to work within an international work environment? Then please respond!
Tasks & responsibilities
Developing the Sales Plan for the Caribbean and LATAM region
Pro-actively approach your clients to expand business and relations
Monitor trends & developments within the food & chemical industry
Report towards the CEO and Commercial Manager
Candidate profile
Bachelor or master degree is needed. A degree within chemicals would be preferable.
Minimum of 6+ years as Key Account Manager / Trader within the Spirits (B2B) industry
Actual and strong knowledge of chemical ingredients for the Spirits industry (& Laundry care industry)
Willingness to travel 25%
You will work at the office in Soest 4-5 days a week (if you're not traveling)
You speak and write fluently English, preferable Spanish as well
You are pro-active, entrepreneurial and commercial driven
The offer
€ 80.000 - 100.000 euro bruto per year.
Interested?
You can apply to this position by using the link below.
Selection based on CV
Intake with AFF Recruitment & Executive Search
3 interviews
Employment interview
Deze procedure is gesloten (07-11-2022).
Over deze headhunter - AFF Recruitment & Executive Search
Agri Food en Feed Recruitment & Executive Search is gespecialiseerd in Recruitment, Executive Search en het plaatsen van Interim Managers op tijdelijke opdrachten binnen de Agrifoodsector. Het is onze passie om bedrijven en professionals bij elkaar te brengen met een duurzame match als uitgangspunt.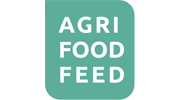 Meer vacatures van AFF Recruitment & Executive Search op Lintberg
AFF Recruitment & Executive Search is sinds 2016 aangesloten bij Lintberg.