International Sales Director
Vakgebied

Sales

Salaris

100k - 150k per annum

Locatie

Noord-Brabant

Dienstverband

Permanent

Headhunter

Kienbaum
International Sales Director
Must have at least 5 years of experience in the automotive industry.
The position
For one of our clients, a large multinational, we are looking to recruit an experienced Sales Director who will have global responsibility selling into the international luxury automotive industry, further expanding the business in this market. S/he will be responsible for developing and driving the international sales goals. The Sales Director will manage a team of Account Managers, Business Developers, Engineers and administrative staff.
Position responsibilities
Develop, coordinate and grow profitable sales.
Effectively manage and coach the sales team.
Manage customer relationships as well as drive the strategic account planning with key customers.
Define, develop and implement strategic sales plans and ensure achievement of growth.
Lead commercial contract negotiations with customers in close collaboration with engineering.
Report regularly on results versus plans, attainment of the desired strategic position, risk assessment and status of mitigation plans with products and customer.
Lead regular sales planning meetings and provide detailed input on sales pipelines, forecasted results, and other aspects of risk/opportunities as appropriate.
Develop and strengthen the business development team with a clear focus on business with above average margins.
Communicate effectively with the management, manufacturing, engineering, and staff organizations to ensure alignment of goals, objectives, and expectations.
Establish effective relationships with peers in other functional areas.
Frequent travel required.
Position requirements
Educated to at least a bachelor's degree (technical or business degree preferred)
10 years plus of experience in a senior commercial management role; of which at least 5 years within the (luxury) automotive sector. Candidates who do not meet this requirement will be eliminated from procedure immediately.
Progressive solution sales experience
Expert in Account Management
Experienced in leading a team of at least 10 people which consists of senior Account Managers, Business Developers and Internal Sales staff.
Proven track-record in closing long-term valuable deals with key players in the luxury car industry
Skilled strategic thinker and able to translate long-term vision into day to day tasks for himself and the team
Experienced in negotiations at the most senior levels within the luxury car market
Fluency in Dutch, German and English is a must.
Interested?
You can apply to this position by using the form below. For more information, please contact Gamze Sahan or Melanie Sikkes at tel. +31 (0)20 6971410.
Deze procedure is gesloten (28-08-2012).
Over deze headhunter - Kienbaum
Wij zijn een Duits, innovatief familiebedrijf met 32 kantoren in 18 landen. In de ruim 20 jaar dat Kienbaum actief is op de Nederlandse markt, hebben we langlopende samenwerkingsverbanden opgebouwd met small tot large-sized multinationals, familiebedrijven, Venture Capital/Private Equity (VC/PE) en digitale start-ups.

Wij werken toegewijd aan het succes van uzelf en uw organisatie, voortbouwend op vertrouwensrelaties en ondersteund door onze internationale expertisenetwerken.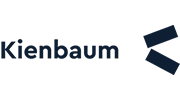 Meer vacatures van Kienbaum op Lintberg
Kienbaum is sinds 2008 aangesloten bij Lintberg.