Deze procedure is gesloten (21-03-2023).
Vakgebied

Sales

Salaris

Max. € 120.000 OTE

Locatie

Amsterdam

Dienstverband

Permanent

Headhunter

Nobel Recruitment
The organisation
This Company offers a cloud-based analytics platform designed to offer companies clear and comprehensive insights about their customers, competitors and markets. It helps businesses explore the data that exists in their customer databases, product data, customer interaction logs, and competitor analysis to deliver strategic answers. some of the big logos that use there solution are: Ahold Delhaize, Friesland-Campina, Aviko, Vos Logistics and many more.
This company was founded in 2009 in Amsterdam by 2 high-school friends who gained this idea while working on a school project. Since they started, the company has grown from 2FTE to 50 FTE. The company was running for 10 years without external capital and they invested their money to build a scalable foundation for international growth. In 2020 they sold a minority stake to bring them to the next step. This company has an amazing team of hardworking and highly skilled individuals across al the teams. One of the founders also said:
"Customer Success is one of our most important departments, we want to build relationships with clients that last"
The position
Are you a highly skilled Head of Customer Success within the SaaS world ? do you want to work with and manage a highly driven team of Customer Success managers and are you not afraid of the commercial side of Customer Success ? Please keep reading.
Tasks & responsibilities
The biggest draw for this role undoubtedly lies in the fact you'll be working in the most revered and respected team at my client. My client is seeking an innovative and proactive Leader of Customer success to join there highly ambitus team and take their company to the next level. As a key leader in the organization you will be responsible for ensuring our customers are receiving the utmost satisfaction with our product and services.
Some other responsibilities are:
Manage and lead a team of 4 Customer success specialist, providing them with guidance and direction to ensure the highest customer standards are met.
Develop and execute effective strategies to reduce customer churn and constantly grow the net returning revenue.
Analyze customer feedback regularly to track satisfaction and adjust process as needed.
Manage ongoing relationships with customers and ensure customer success teams are helping to drive product adoption with the help of training, marketing and overall customer experience.
Ensure effective communication between all pertinent internal teams to ensure customer success is at the fore front of all conversations.
Candidate profile
5+ years of experience in customer success in a fast-growing SaaS company.
Experience with managing and building a team.
Knowledge in both enterprise sales and knowing what it takes to close a deal.
Experience with Data driven strategies, knowing how to analyse the data.
Entrepreneurial mindset to make the best of the team and company.
The offer
Up to € 120.000 OTE
Opportunity to work in the most respected team at my client
Opportunity to work with some of the largest and most impressive logos
Pension scheme
Incentive trips with the whole company
Hybrid working (3 at the office 2 at home)
Stock appreciation rights
Interested?
You can apply to this position by using the link below.
Deze procedure is gesloten (21-03-2023).
Over deze headhunter - Nobel Recruitment
At Nobel our job is to help you find that perfect, next step in your career. We have experience on the inside and as the only Dutch agency focussing on SaaS, we're happy to connect you with one of the many befriended companies in our network.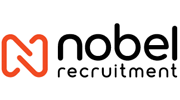 Meer vacatures van Nobel Recruitment op Lintberg
Nobel Recruitment is sinds 2017 aangesloten bij Lintberg.