Deze procedure is gesloten (15-03-2011).
Vakgebied

Sales

Salaris

100k - 150k per annum

Locatie

Home office

Dienstverband

Permanent

Headhunter

Kienbaum
European Sales Manager
Business Development role in a start-up environment, looking for entrepreneur and sales expert
Our client is a global company operating an international network of facilities providing their clients with coating services. They are experienced in supporting large multi-national customers and their supply chains, as well as local niche specialists. Our client provides a vital link in the manufacturing process for virtually every market sector including aerospace and defense, automotive, power generation, oil & gas, construction, medical and transportation. During the last two years the company has developed a new proven technology that gives steel parts corrosion protection far exceeding that of other methods including galvanising. In order to facilitate clients with this new product, our client has set up a separate business unit to promote and sell this new method throughout Europe. We are now looking to recruit a European Sales Manager who, in close co-operation with the new Managing Director, will be responsible for developing and growing profitable sales of the new process throughout the European Region.
Location: Netherlands, UK or Germany, home office.
Purpose of the Role, Responsibilities and Deliverables
The key accountability for this position is to develop and grow profitable sales of the process throughout the European Region.
The European Sales Manager will, among others, interact with national account representatives from the company's OEM customer partners, distributor sales representatives, sales agents, architects, and consultants. It is the responsibility of the European Sales Manager to manage the complexity inherent in this position and in competing priorities in order to maximize profitable sales.
Development of Annual Sales Plan (including objectives for the upcoming 12-month period, sales and expense budget forecasts, action plans to achieve budgets, discussion of potential obstacles along with strategies for overcoming them, broader plans looking forward 2-3 years).
Building agent and distribution network and supporting sales via regular visits, joint customer sales calls, and other forms of customer service.
Gather data on competing products and pricing.
PROFILE OF THE IDEAL CANDIDATE
Minimum Bachelor Degree in technical discipline (e.g. Mechanical Engineering or other).
Proficiency in English is required. The ability to communicate in multiple (European) languages is considered a strong plus.
The ideal candidate will have at least 6-8 years of progressive international commercial industrial working experience, of which at least 2-3 years in metal based industries.
The ability to set-up & lead a team of direct and indirect reports and experience working in a multinational company
Experience in a start-up environment is a strong plus.
S/he will have experience in marketing a new product in a diverse market and a track record of profitable sales growth in a B2B environment, next to experience as a strategic seller and to manage and coordinate multiple sales channels.
Experience in solution selling and value pricing is a must
The candidate should be able to work independently, have a strong sales drive, good negotiation and presentation skills and be able to set-up and lead a team of direct and indirect reports. With proven experience in developing and organizing sales also via partners and distributors as well as direct sales (outstanding track record, high quality achievements).
Further, s/he should be able to develop a marketing and sales plan, budget and forecast and report back on results regularly to headquarters. S/he should be willing to travel frequently.
Profound understanding of sales processes and the ability to think creative and out-of-the box, to sell through obstacles.
Proficiency in English is required. The ability to communicate in multiple (European) languages is considered a strong plus.
Interested?
You can apply to this position by using the form below. Please attach a CV in English. For more information please contact: Melanie Sikkes or Gamze Sahan at tel. +31 (0)20 69 71 410.
Deze procedure is gesloten (15-03-2011).
Over deze headhunter - Kienbaum
Wij zijn een Duits, innovatief familiebedrijf met 32 kantoren in 18 landen. In de ruim 20 jaar dat Kienbaum actief is op de Nederlandse markt, hebben we langlopende samenwerkingsverbanden opgebouwd met small tot large-sized multinationals, familiebedrijven, Venture Capital/Private Equity (VC/PE) en digitale start-ups.

Wij werken toegewijd aan het succes van uzelf en uw organisatie, voortbouwend op vertrouwensrelaties en ondersteund door onze internationale expertisenetwerken.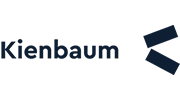 Meer vacatures van Kienbaum op Lintberg
Kienbaum is sinds 2008 aangesloten bij Lintberg.