Vakgebied

Sales

Salaris

Salary undisclosed

Locatie

Home office (+60% travel)

Dienstverband

Permanent

Headhunter

Kienbaum
The organisation
Our client is a large international player (listed on the European stock exchange) within the metal processing and metal forming industry, with more than 4.000 employees.
The position
We are looking for a hands-on Director Global Sales with experience in (metal) technical specification sales. He/she will be part of the division's MT, which is in charge of ensuring the success of the business and for realising future growth with new products. In this context, the Director Global Sales will lead the development, coordination and execution of global sales strategies and be responsible for building a world class sales organization. The Director Global Sales will manage a sales team of approximately 5-10 employees.
Location
You will be working from a home office in Europe, preferably near a major international airport. Frequent travel (50-70%) is a requirement.
Tasks & responsibilities
Define, develop and implement strategic sales plans and ensure the achievement of company growth and profitability goals.
Provide hands-on leadership to the sales organization, implement technical specification sales, create synergies, directing and motivating employees throughout the business. Hire new employees when necessary.
Create a sense of urgency in the sales organization and ensure that all employees adjust to high levels of expectations. Deploy targets, set team objectives, conduct performance reviews and initiate improvements/changes as needed.
Manage the delivery of revenue, profitability, and cash targets.
Personally penetrate new international customers and manage key-accounts.
Oversee and be accountable for sales execution in each market segment in collaboration with Global Marketing peers. Report regularly on results versus plans, attainment of the desired strategic position, and risk assessment and status of mitigation plans with each channel partner or end user customer.
Lead commercial contract negotiations with channel partners and end user customers in close collaboration with marketing and legal resources.
Candidate profile
Minimum Bachelor's degree in a technical discipline such as Engineering or Materials Sciences. An additional commercial degree is strongly preferred.
Minimum of 10 years of progressive solution sales experience in an industrial environment, of which at least 5 years in a sales management position in a dynamic international manufacturing environment.
Experience in specification sales in the metal forming or metal processing industry with repeated manufacturing and automating processes is desired.
Proven track record in managing remote sales teams is a must.
Experience in selling into: Oil & Gas, high investment machinery, marine & nuclear or other complex machinery industry.
Proven ability to develop a new client customer base while managing indirect channels.
Track-record in successfully creating a culture that delivers both sales results as well as customer satisfaction.
Fluency in both written and spoken English is a must. Knowledge of an additional European language such as German will be considered a plus.
Interested?
You can apply to this position by using the form below. For more information, please contact Melanie Sikkes or Anisha Wai at +31 (0)20 697 1410. A reference check will be part of the selection procedure.
Deze procedure is gesloten (02-09-2013).
Over deze headhunter - Kienbaum
Wij zijn een Duits, innovatief familiebedrijf met 32 kantoren in 18 landen. In de ruim 20 jaar dat Kienbaum actief is op de Nederlandse markt, hebben we langlopende samenwerkingsverbanden opgebouwd met small tot large-sized multinationals, familiebedrijven, Venture Capital/Private Equity (VC/PE) en digitale start-ups.

Wij werken toegewijd aan het succes van uzelf en uw organisatie, voortbouwend op vertrouwensrelaties en ondersteund door onze internationale expertisenetwerken.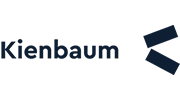 Meer vacatures van Kienbaum op Lintberg
Kienbaum is sinds 2008 aangesloten bij Lintberg.