Business Development Manager Network Appliances
Vakgebied

Sales

Salaris

100k - 150k per annum

Locatie

Noord-Brabant

Dienstverband

Permanent

Headhunter

RICTV
Organisatie:
Onze Opdrachtgever is onderdeel van een internationale onderneming en is als marktleider in Nederland al vele jaren achtereenvolgens succesvol op het gebied van IT services, solutions, SW en HW, met name ten behoeve van de beheersing van informatie- en documentstromen. Haar integrale dienstverlening is er op gericht de productiviteit van klanten te verbeteren en de kosten te verlagen.
Dankzij de sleutelrol die zij heeft gespeeld bij de snelle ontwikkeling van de wereldwijde kantoorautomatisering en door de opgebouwde expertise in document beheer, Production Printing, kantooroplossingen, DPO & IT-services is het bedrijf uitgegroeid tot wereldwijd marktleider in duurzame document oplossingen. Onze opdrachtgever heeft de transitie naar een Services organisatie inmiddels succesvol ingezet en wil deze dienstverlening de komende jaren sterk uitbreiden.
IT Dienstverlening is een van de strategische groeifactoren in Nederland en wordt geleverd vanuit de afdeling IT Services, die de ambitie heeft om in de komende drie jaar haar omzet te verviervoudigen en daarmee een (h)erkende Managed IT Services leverancier in Nederland te zijn. Een stevige doelstelling, met vele uitdagingen én kansen voor onze IT Services collega´s.? ?Voor de IT Services zoeken we een Business Development Manager Network Appliances (NA) Solutions (Unified Communications, Interactive Whiteboards, Projectoren, Digital Signage) met stevige ervaring op het gebied van sales, met een uitgebreid netwerk en een bewezen trackrecord op vlak van Sales van communicatie- en videoconference oplossingen (Polycom, Cisco, Tandberg of een equivalent daaraan).
Functie Omschrijving:
Het zwaartepunt van de functie ligt op verwerven van NA contracten in het grootzakelijk segment. Mede dankzij jou brengen we ons IT Services portfolio naar bestaande en nieuwe klanten, waardoor de afdeling substantieel zal groeien qua ´contracted value´, omzet, resultaat en personeel.
Jouw salesresultaat haal je vooral uit de top accounts binnen Nederland en je werkt daarvoor nauw samen met haar Client Managers en Account Managers. Dit zijn je voornaamste bronnen, waar je vanuit contracten afsluit voor IT Services. Daarnaast genereer je new business vanuit je eigen netwerk. Het is hiervoor van belang dat je in de loop der jaren een goed netwerk hebt opgebouwd waardoor je juiste opportunities weet te benaderen en te closen.
Je wordt gesteund door een krachtig en breed IT Services team (Marketing, Pre-Sales Consultancy, Architectuur en Delivery) in Nederland dat nauw samenwerkt met het Europese IT Services team.
Functie eisen, taken en verantwoordelijkheden:
Sales driven to budget, foremost driven by creating the results in own cases;
Commercially forward thinking, interest in development new technology & industry trends;
Ability to think strategically and analytically;
Extremely self-motivated, with drive and resilience as well as integrity and self-awareness;
Flexibility;
Degree qualified in Business or related area (e.g. sales and marketing); or equivalent combination of experience and education. Advanced degree preferred but not essential;
At least 5 year's experience in:
Sales and Customer relations within the communication and videoconference business (Polycom, Cisco or equivalent)
Understanding Customer needs and creating solutions in the communication and videoconference business (Polycom, Cisco or equivalent).
Working in sales with short deadlines and high level of activity.
Experience in working in a cross functional team
Negotiations and communication:
Experienced at effective executive-level communications both internally and externally;
Experience of negotiating and managing complex multi-vendor/multi-product/non-standard managed solutions to tight SLA's; contract negotiation and management of Customers, Internal cross-functional teams, Suppliers and Service providers;
Ability to manage stakeholder expectations and influence at senior levels.
Risk assessment/Business acumen:
Ability to translate customer deal/solution/contract elements into commercial impact, and to develop/execute resulting contract approaches which deliver win-win outcomes with customers, vendors and partners.
Offers/products/services:
High understanding of centrally formulated Value Proposition from solution down to understanding of technical solutions and customer needs;
Understanding of customer, from both a technical point of view as well as the business value for the customer.
Team-building/Leadership:
Strong on own legs, but the ability to build and lead a future team in local Operating Company;
Create and withhold relationships with internal stakeholders, with vendors, partners and customer teams in the delivery of profitable, satisfactory and contractually-compliant customer experience.
Financial:
Responsible for sales according to budget set from central management, annual revenue 2,5M euro FY2014;
Proficiency in budgeting.
Other:
Good conflict management skills;
Excellent skills in communication, both in written and spoken language;
English and Dutch oral and written communication skills (to business level);
Proficiency in Microsoft Office, including Word, Excel, and Outlook.
Onze opdrachtgever biedt:
Een ambitieuze, succesvolle en groeiende professionele werkomgeving in de informatietechnologie.
Het keurmerk Top ICT werkgever 2013 dat zij heeft verdiend door uitmuntend te scoren in primaire en secundaire arbeidsvoorwaarden, interne promotie kansen, bedrijfscultuur, opleiding en training en innovatie.
Invulling aan je (persoonlijke) ontwikkeling met trainingen via de interne Academy.
Werken via de ICK- CAO (Informatie-, Communicatie- en Kantoortechnologie).
25 vakantiedagen en 13 ADV dagen (bij fulltime).
De mogelijkheid je arbeidsvoorwaarden af te stemmen op je eigen wensen via a la carte. Zo is het mogelijk te kiezen voor extra vrije tijd, secundaire training, extra pensioenstorting, spaarloon, levensloop regeling of salaris door het inleveren van ADV, restant verlof of salaris.
Een bruto jaarsalaris dat kan oplopen tot ca. €120.000,- (= incl OTE bonus 70/30).
Een lease-auto, laptop en mobile telefoon.
Interesse?
Je wordt verzocht te reageren via onderstaand formulier met toevoeging van een gerichte motivatie.
Deze procedure is gesloten (25-04-2014).
Over deze headhunter - RICTV
RICTV heeft zich in de afgelopen 10 jaar uiterst succesvol gespecialiseerd in executive search opdrachten voor ICT management, sales en overige ICT-sleutelposities.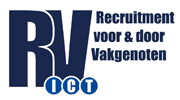 Meer vacatures van RICTV op Lintberg
RICTV is sinds 2013 aangesloten bij Lintberg.