Marketing Manager Early Intervention EMEA
Deze procedure is gesloten (17-07-2018).
Vakgebied

Marketing

Salaris

salary undisclosed

Locatie

Winterthur/Home based (Europe)

Dienstverband

Permanent

Headhunter

ValueSelect | International Recruitment Solutions for Zimmer Biomet
The organisation
Founded in 1927 and headquartered in Warsaw, Indiana, USA, Zimmer Biomet is a global leader in musculoskeletal healthcare.
We design, manufacture and market orthopaedic reconstructive products; sports medicine, biologics, extremities and trauma products; spine, bone healing, craniomaxillofacial and thoracic products; dental implants; and related surgical products. We collaborate with healthcare professionals around the globe to advance the pace of innovation. Our products and solutions help treat patients suffering from disorders of, or injuries to, bones, joints or supporting soft tissues. Together with healthcare professionals, we help millions of people live better lives.
Today, Zimmer Biomet has operations in more than 25 countries around the world and sells products in more than 100 countries
What is our Early Intervention portfolio?
Zimmer Biomet is a leader in Early Intervention treatments within orthopaedics, having invented the Subchondroplasty procedure as an alternative to joint replacement, as well as being of the original inventors of autologous therapies using blood and bone marrow aspirate concentration system. The portfolio also consists of several bone graft substitute solutions, some including local antibiotic delivery.

The position
The Marketing Manager Early Intervention is ideally based in Winterthur, Switzerland and reports to the Associate Director Early Intervention EMEA. This marketing role is part of the commercial organization in Europe, Middle East & Africa region, interacting with country organizations and the Global Product Engine in a Matrix environment, driving forward the commercial approach including sales training of Early Intervention therapies within the region.
Ultimately, the Marketing Manager Early Intervention EMEA leads and executes marketing strategies and our go-to-market approach within the region, supporting the execution of key therapies like the Subchondroplasty procedure, nStride anti-inflammatory injections, as well as local antibiotic treatments like Septopal and associated platforms within bone graft substitutes. The Marketing Manager Early Intervention EMEA will also have close contact with Health Care Professionals and other customers is part of this role, as well as cooperating with local teams on reimbursement strategies.

Tasks & responsibilities
Developing, assisting and executing of the EMEA marketing plan of the Early Intervention therapies;
Pro-actively plan and create support marketing materials and product training for the country teams within EMEA;
Developing and executing, new product launches by adapting launching materials; launching dates, promotions, pricing strategy recommendations & marketing materials;
Contact with Health Care Professionals by observing surgeries, attending medical/scientific meetings, presentations, and seminars;
Analyzing revenue opportunities, reviewing plans and recommending actions;
Assisting in-market country team members via competitive analysis and market trends;
Analyzes current performance, trends, market conditions, and other contributing factors to help development of Strategic Plans;
Understand country requirements, identify customer needs, capture trends and competitive threats to create effective marketing plans;
Support promotional activities incl. participation in congresses and sales events, customer conversion incl. participation in the sales processes with key accounts;
Develop strong relationships with all stakeholders;
Aiding in evaluating existing product lines and working towards streamlining strategies;
Liaise with the compliance department to ensure timely approval of programs and support.
Candidate profile
We are looking for a Marketing Manager Early Intervention EMEA with Marketing experience in orthopaedics, medical devices, diagnostics or biotechnology. A candidate who has worked in a Matrix organisation and led cross cultural strategic and operational marketing projects.
But if you really want to succeed in this role you also need the following:
Minimal Bachelor's degree and preferably a marketing specialization;
Minimum 5 years of experience in the medical device industry in a marketing role;
Medical device or orthopaedics experience is a must;
Demonstrated experience in marketing support or services is required (development of marketing programs and campaigns, launch of new products, etc).
Knowledge of and experience with clinical patient pathways is highly advantageous;
Experience in working with traditional and new marketing concepts, marketing strategies, product promotion, market analysis, and forecasting;
Experience in management of new product introduction;
General knowledge of medical device business, including science, products, research and commercialization, process, manufacturing, marketing and sales;
Demonstrating of strong business acumen, market and sales and selling process;
Ability to influence others, and through strong organizational skills, successfully engaging key internal and external stakeholders within matrix environment;
Project Management (experience preferably in projects with healthcare professionals);
Fluent in English (oral and writing). Additional major European languages are preferred, i.e. French, German or Spanish;
Self-starter with ability to work in a fast paced organization;
Travel requirements 20% to 40%;
Preferably work location is Winterthur, Switzerland.
The offer
We ask a lot, but also an offer you can't refuse:
Zimmer Biomet offers you a challenging position with good career prospects in a dynamic multinational company.
Interested?
If you are interested and you meet all the above requirements, please send your English resume via the link below to ValueSelect | International Recruitment Solutions. For more information about this position, please contact Guy Laeven at VITRU via +34 627 523 628.
ValueSelect | International Recruitment Solutions is exclusively assisting Zimmer Biomet to recruit the best candidate for this interesting role.
Deze procedure is gesloten (17-07-2018).
Over deze headhunter - ValueSelect | International Recruitment Solutions
ValueSelect is an International Recruitment Firm. We are focusing on the middle/high level positions. Positions Manager and below. We serve organisations with finding different kind of vacancies in different industries and different countries. With our network of International Recruitment Consultants we can serve you with specific industry or vacancy knowledge.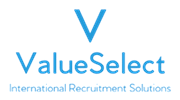 Meer vacatures van ValueSelect | International Recruitment Solutions op Lintberg
ValueSelect | International Recruitment Solutions is sinds 2018 aangesloten bij Lintberg.