Marketing Director (FMCG)
Vakgebied

Marketing

Salaris

Salary undisclosed

Locatie

Central Netherlands

Dienstverband

Permanent

Headhunter

Kienbaum
The organisation
Our client is a renowned global player in consumer goods. For this client, we are currently searching for an experienced Marketing Director for the Dutch unit.
The position
The Marketing Director will be leading the marketing organization in the Netherlands, being responsible for product marketing and marketing communication, including product and sales training, brand marketing, event management, pricing and assortment strategy.
One of the key challenges of the role will be to realize strategic change and transformation from a product orientated organization to one with a strong, innovative, modern market focus. This entails implementation of a fresh cutting edge OMNI-channel marketing framework including smart digital activities and programs, but also developing people and culture.
The position leads a small team and reports into the CEO of the Netherlands. The position is based in central Netherlands and requires travelling across the country and occasionally to the European headquarters as well as other offices.
Candidate profile
We are looking a driven, people oriented, curious, out-of-the-box, change oriented, strategic, ambitious marketing leader with the following background:
Master degree in business, economics, communications, marketing or the like
At least 12 years of progressive work experience, gained (partly) at a significant multinational
Marketing leadership responsibility of a unit with B2C activities, covering both product marketing and marketing communications
Demonstrable track-record in developing and realizing efficient and creative marketing strategies and programs
Wide knowledge of the full marketing mix
Expertise in digitalization, including SEM, online marketing activities and social media
Experience in managing a (small) team
Proven track record of change management within complex organizations
Excellent communication and presentation skills
Fluency in both Dutch and English
Interested?
You are invited to apply for this position by following the link below.
Deze procedure is gesloten (11-01-2017).
Over deze headhunter - Kienbaum
Wij zijn een Duits, innovatief familiebedrijf met 32 kantoren in 18 landen. In de ruim 20 jaar dat Kienbaum actief is op de Nederlandse markt, hebben we langlopende samenwerkingsverbanden opgebouwd met small tot large-sized multinationals, familiebedrijven, Venture Capital/Private Equity (VC/PE) en digitale start-ups.

Wij werken toegewijd aan het succes van uzelf en uw organisatie, voortbouwend op vertrouwensrelaties en ondersteund door onze internationale expertisenetwerken.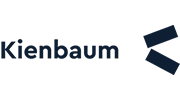 Meer vacatures van Kienbaum op Lintberg
Kienbaum is sinds 2008 aangesloten bij Lintberg.