Vakgebied

Marketing

Salaris

100k - 150k per annum

Locatie

Unknown

Dienstverband

Permanent

Headhunter

Kienbaum

Group Marketing Director
A new position within an international, fast-growing food processing company
For one of our clients, a leading food manufacturer located in the Netherlands, we are looking to recruit a Group Marketing Director. The company produces high quality foods and ingredients for both humans and animals. They have production and sales branches on all continents, supplying their products to consumers within and beyond Europe through industrial, retail and food service partners. The Group Marketing Director will facilitate the local business units, helping them drive their business by stimulating and fine-tuning their marketing strategy and activities, helping them to become an even stronger brand within their markets. This position is regarded as a critical succession planning position used to develop and promote management potential to international commercial and business positions within the company.
1. Tasks & Responsibilities
Contributes to the development and execution of a group marketing and branding strategy (in line with the overall corporate strategy and in coordination with the Divisions) in order to increase the brand value and strengthen the brand equity.
Is responsible for monitoring and realizing the targets of Marketing and Branding, in order to ensure the value growth of the company's corporate brand.
Drives the realization of product leadership, operational excellence (partnership) and sustainability. Responsible for enhancing and underlining the desired image as defined by the company's positioning and values. Strengthening the company in order to realize the long-term strategy.
Maximizes support and motivates people in the local business units and their Marketing activities in order to improve the skill level, effectiveness and satisfaction of all people.
2. Education & Experience
University Degree, preferably business economics.
At least 8 years of experience in the btb food processing industry.
Experience in or affinity with the responsibility of positioning brands and/or internal communication.
Management experience: leading professionals, leading from a distance, influencing without power.
Speaks/Writes English. German preferred.
Interested?
If you are interested please apply by using the form below. For more information please contact Melanie Sikkes or Gamze Sahan +31 (0)20 6971410.
Deze procedure is gesloten (16-02-2011).
Over deze headhunter - Kienbaum
Wij zijn een Duits, innovatief familiebedrijf met 32 kantoren in 18 landen. In de ruim 20 jaar dat Kienbaum actief is op de Nederlandse markt, hebben we langlopende samenwerkingsverbanden opgebouwd met small tot large-sized multinationals, familiebedrijven, Venture Capital/Private Equity (VC/PE) en digitale start-ups.

Wij werken toegewijd aan het succes van uzelf en uw organisatie, voortbouwend op vertrouwensrelaties en ondersteund door onze internationale expertisenetwerken.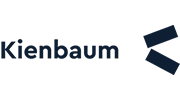 Meer vacatures van Kienbaum op Lintberg
Kienbaum is sinds 2008 aangesloten bij Lintberg.