Vakgebied

Management

Salaris

100k - 150k per annum

Locatie

Westzaan/Zaandam

Dienstverband

Permanent

Headhunter

Kienbaum
Managing Director
Manage a successful and ambitious player in the installation industry
The company was founded in 1971 and has since grown from a simple sales company of pumps to a total service provider. They are one of the of the leading manufacturers of pumps and pump systems for heating, cooling, and air-conditioning technology for water supply and sewage disposal. In 2009, turnover of the group amounted to approximately 1 billion Euros. The company's goal is the Netherlands is to become the market leader in the industry. In recent years there has been a strong shift towards a marketing approach, without loosing hold of their competitive advantage in innovation and customer focus. The current Managing Director will be promoted to a headquarter position in Germany in 2010. To ensure the continued success of the company and to realise future growth potential we are looking for a charismatic and innovative Managing Director.
Responsibilities and Deliverables
Ensure the continuity and profitability of the enterprise
Develop a clear vision on the entire organization and translate strategic goals into aimed plans and structured action programs
Spot new opportunities within the market and capitalize on them
Develop and maintain durable customer relationships by initiating and retaining trust
Prepare monthly and yearly forecasts as well as report all financial results to the headquarters in Germany
Plan, develop and approve specific operational policies, programs, procedures and methods
Manage and motivate an organization of approximately 35 FTE's
Maintain a broad and relevant network outside of the own organization
Closely monitor the competition thereby gaining further competitive advantage
Be the brand guardian in the Netherlands
Profile of the ideal candidate
Education
Master degree, preferably a registered Economics/Commercial/Marketing and/or Technical degree
Background
Minimum of 3 to 5 years of experience as a Managing Director or at least 5 years of experience as a Commercial Director, preferably within the field of installation technology
Proven experience in managing a sales team and driving business development
Deep market knowledge of all industry players, including wholesalers, advisors, municipalities and the industry networks
Ability to grow an organisation in turnover and size while maintaining profitability
Experienced in developing short and long term strategic plans
Knowledge of the current and future trends and innovations in the field of installation
Experience in managing and motivating staff on all levels
Affinity with and appreciation of technology and innovation is a must
Knowledge of the water management business is an added benefit
Interested?
If you are interested please send your resume in English and in Word-format using the form below. For more information please contact at Kienbaum Melanie Sikkes or Gamze Sahan at telephone +31 (0)20 697 1410.
Deze procedure is gesloten (01-11-2010).
Over deze headhunter - Kienbaum
Wij zijn een Duits, innovatief familiebedrijf met 32 kantoren in 18 landen. In de ruim 20 jaar dat Kienbaum actief is op de Nederlandse markt, hebben we langlopende samenwerkingsverbanden opgebouwd met small tot large-sized multinationals, familiebedrijven, Venture Capital/Private Equity (VC/PE) en digitale start-ups.

Wij werken toegewijd aan het succes van uzelf en uw organisatie, voortbouwend op vertrouwensrelaties en ondersteund door onze internationale expertisenetwerken.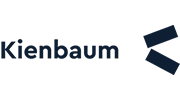 Meer vacatures van Kienbaum op Lintberg
Kienbaum is sinds 2008 aangesloten bij Lintberg.