Supply Chain Distribution Network Manager Benelux
Deze procedure is gesloten (29-10-2019).
Vakgebied

Logistiek

Salaris

Salary undisclosed

Locatie

Watermaal-Bosvoorde

Dienstverband

Permanent

Headhunter

Rialto Recruitment for The Ferrero Group
The organisation
The history of our customer, the Ferrero Group, is a story of success already working in its third generation. The Ferrero Group has shown the art of developing a multinational company in which they perfectly combine the past, present and future of a tenacious Piedmontese family.
In 1958, Michele Ferrero decided to open a sales outlet in Brussels to bring Mon Chéri to the market. In Belgium Michele Ferrero takes the first steps to make his company grow into a player of European size. The launches of innovative products follow each other: NUTELLA® in 1965, followed by Tic Tac in 1970, then Kinder Surprise in 1976, Ferrero Rocher in 1990, recently the biscuit Nutella B-ready and lots of other.
Today Ferrero in Belgium (Ferrero Benelux NV) has around twenty products on the Belgian market. Nearly 18 million Kinder Schoko-Bons, 2 million Kinder Surprises and 4 million Raffaello are produced every day. In 2017, the site achieved a record volume of 46,000 tons, an increase of 30% over five years. 96% of that production volume is intended for export to 45 countries worldwide.
Ferrero is a major player on the Belgian market that offers employment to more than 850 people.
In addition to his role in the economic field, Ferrero has also been focusing strongly on his values since his arrival in Belgium: respect, passion and commitment, both towards the consumer and towards his employees and the environment. The Group invests each year to turn the company into a model of responsible and sustainable production by delivering the best energy performance in accordance with the ISO 50001 standard with highly advanced machines.
The position
In order to support the further growth of the company, Ferrero Benelux NV is looking for a Supply Chain Distribution Network Manager Benelux.
Tasks & responsibilities
As a Supply Chain Distribution Network Manager Benelux you will report to the Supply Chain Manager Benelux.
You will be working as a Network Manager, where you will manage the warehouses and supervise the full network set-up. You will be working as a Warehouse Manager. The Warehouse Manager will report to you
(N-1) as well as 15 people at level N-2.
You will be responsible for the warehouse management of FMCG goods, going from the raw materials to the finished products. You will manage and make cooperate different warehouses under your scope of control.
Within the warehouse management there is also included the management of chilled product storage and overflow warehouses.
You will be responsible for the daily operations going from inbound, to put away full process, to storage and to outbound.
You will ensure the quality and safety standards of the company. You will create and manage the KPI and PPI in the warehouse flows. You will ensure the follow up of the stock counting and the destruction process.
You will also be part of the SAP implementation project.
You will manage the warehouses' OPEX and CAPEX.. You will be responsible for the forecasting and the reporting. You will be managing the teams and optimizing the organization, taking into consideration the growth and the changes of/in the company.
Building a strong logistical relationship with internal and external stakeholders is also inherent to this position.
Candidate profile
You have a Master degree in Supply Chain, Business Management or in a related field.
You have 5-10 years of experience in a similar supply chain role, preferably within FMCG.
You are familiar with the principles and methodologies related to the master data in IT systems
You know how the deal with the principles and methodologies related to the Warehouse structure and the warehouse management
You have strong analytical and statistical skills
You can prove of Full knowledge of the Microsoft office pack, especially Excel and Powerpoint/VBA
You are familiar with the basic Supply Chain Integrated principles and methodologies
SAP ECC and WMS system (Infolog) are not strange to you
You own Project management skills
You are used of working with KPI and PPI.
You are a strong problem-solver and you have a hands-on approach
You possess of strong people management skills
You have the ability to work in an autonomous way
Team management and people management have been your daily occupation
You are good in strong communication and negotiation skills,
You are able to clearly communicate with all the different stakeholders.
You speak and write Dutch and English very fluently . The knowledge of French is a + advantage.
The offer
You will be offered an attractive market conform remuneration package according to the Belgian Law and Ferrero standards.
Interested?
Do you feel motivated to apply for the job? Don't wait, go ahead and send us your CV and letter of motivation by using the link below. We will gladly take the necessary time to evaluate your application thoroughly.
At Rialto Recruitment your data is safe, the security of your personal data is very important to us, we will deal with it in a confidential and careful way. For more information about the position please contact Nancy Scheyltjens +32 (0)476 800 406.
This procedure was exclusively entrusted to Rialto Recruitment, therefore it isn't appreciated that others directly approach our customer with candidates.
Deze procedure is gesloten (29-10-2019).
Over deze headhunter - Rialto Recruitment
Rialto Recruitment een nieuwe naam gekoppeld aan meer dan 15 jaar ervaring als gespecialiseerd executive search | wervings- en selectiekantoor voor hoger opgeleide technische, commerciële, management en CxO profielen.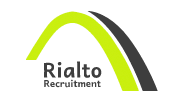 Meer vacatures van Rialto Recruitment op Lintberg
Rialto Recruitment is sinds 2018 aangesloten bij Lintberg.