Product Group Manager Buying Menswear
Vakgebied

Logistics

Salaris

Salary undisclosed

Locatie

Amsterdam Area

Dienstverband

Permanent

Headhunter

Kienbaum
The organisation
Our client is part of an international group of premium department store chains. Worldwide, over 10.000 employees work at the group in order to offer customers an extraordinary shopping experience with the most exclusive brands in an inspiring ambience. Our client is known for its surprising and unique product collections, first class service and extraordinary store design.
The position
The Product Group Manager Buying is, together with the Product Group Manager Planning, responsible for the Product Group 'Menswear'. The range of Product Group 'Menswear' includes the categories Menswear, Children Wear and Toys. The Product Group Manager Buying manages a team of 10 people and reports directly to the Buying Director.
Tasks & Responsibilities
Development of a merchandise strategy with regard to current and new brands
Development and implementation of a brand strategy and purchase & assortment planning per profit centre, based on trends competition analysis, evaluations and feedback
Manage the Product Group Buying, by analysing and correcting revenue, margin, velocity of circulation and stock level.
Coach and support the personal development of the 10 members of the Product Group Buying team
Prepare and supervise the implementation of the commercial programme per profit centre
Initiate the concept development and renewal, and monitor the implementation on the shop floor
Conclusion of framework contracts, monitor and adjust the performance of suppliers, and managing the relationships at strategic, tactical and operational level
Evaluations with Store Management regarding renovations, concept layout, visual, commercial activities and cooperation with concessionaires
Compose the annual plan and ensure the implementation in collaboration with the Product Group Manager Planning
Candidate profile
Must-have Background and Experience
At least 10-15 years of working experience, of which at least 3-5 years in a managerial buying position in the retail industry
Extensive buying experience in menswear
Experience in dealing with scopes of EUR80+ mio
Experience in trendsetting, innovative environments with distinctive vision and product portfolio
Proven track with dealing with exclusive brands
Essential Personal Qualities
Creative and able to think out of the box
Innovative and eye for trends
Strong conceptual and strategic capabilities
Able to create a vision on the menswear categories
Inspirational leader and motivator to the team
Well developed people management skills
Sound presentation and excellent communication skills
Required Language Skills
Fluent in English, both oral and written
Interested?
You can apply to this position by using the form below.
Deze procedure is gesloten (19-06-2013).
Over deze headhunter - Kienbaum
Wij zijn een Duits, innovatief familiebedrijf met 32 kantoren in 18 landen. In de ruim 20 jaar dat Kienbaum actief is op de Nederlandse markt, hebben we langlopende samenwerkingsverbanden opgebouwd met small tot large-sized multinationals, familiebedrijven, Venture Capital/Private Equity (VC/PE) en digitale start-ups.

Wij werken toegewijd aan het succes van uzelf en uw organisatie, voortbouwend op vertrouwensrelaties en ondersteund door onze internationale expertisenetwerken.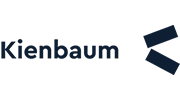 Meer vacatures van Kienbaum op Lintberg
Kienbaum is sinds 2008 aangesloten bij Lintberg.