Distribution Center Manager
Vakgebied

Logistics

Salaris

Salary undisclosed

Locatie

Utrecht

Dienstverband

Permanent

Headhunter

Kienbaum
The organisation
For one of our clients, a global leading player in its industry, with more than 15.000 retail locations and over 250.000 employees we are currently recruiting for an experienced Distribution Center Manager (DC Manager).
The position
The DC Manager be will be leading around people spread over inbound, outbound and logistics (delivery with own vans). Responsibilities include writing the DC's yearly strategy, increasing/maintaining delivery reliability, personnel planning, logistics planning and QA of products and processes. Applying operational excellence and continuous improvement are key in achieving outstanding results in this fast paced and high volume business.
Reporting to the Director of Operations, the DC Manager is expected to really make an impact with his/her presence, ideas and actions.
Candidate profile
Background and experience
Master's degree in Logistics, Supply Chain Management or other relevant areas.
At least 12 years of working experience of which more than 5 years' experience in warehousing and logistics.
Must have managed large groups (minimum of 80 fte) of people in shifts and on the work floor.
Track record in enhancing efficiency of large worker groups by making use of technology, procedures and developing people.
Proven success in applying lean principles and other continuous improvement projects.
Specific experience in wholesale, retail, warehouse and logistics including WMS is considered a plus.
Fluency in Dutch and English is a must.
Personal competences include
Firm, impactful and inspirational leader, people-manager able to continuously motivate employees.
Strategic and analytical thinker but at the same time hands-on and down-to-earth manager who is approachable for his/her employees and sometimes gives the example where required.
Drives change, thinks out of the box, comes up with pragmatic and creative solutions and organizes team involvement in a natural manner.
Ambitious to execute and deliver excellent results in a fast pace.
Interested?
You can apply to this position by using the link below. Please submit your CV in English and in Word format, and application letter if desired. For more information, please contact Amber Valk at +31 (0)20 697 14 10.
Reference and diploma checks are a standard part of the procedure; background checks and pre-employment screening may also be part of the procedure.
Deze procedure is gesloten (21-12-2018).
Over deze headhunter - Kienbaum
Wij zijn een Duits, innovatief familiebedrijf met 32 kantoren in 18 landen. In de ruim 20 jaar dat Kienbaum actief is op de Nederlandse markt, hebben we langlopende samenwerkingsverbanden opgebouwd met small tot large-sized multinationals, familiebedrijven, Venture Capital/Private Equity (VC/PE) en digitale start-ups.

Wij werken toegewijd aan het succes van uzelf en uw organisatie, voortbouwend op vertrouwensrelaties en ondersteund door onze internationale expertisenetwerken.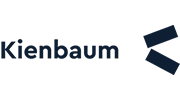 Meer vacatures van Kienbaum op Lintberg
Kienbaum is sinds 2008 aangesloten bij Lintberg.