Director Global Customer Logistics
Vakgebied

Logistics

Salaris

100k - 150k per annum

Locatie

Veldhoven

Dienstverband

Permanent

Headhunter

Kienbaum
Director Global Customer Logistics
High technology
Multinational – €3.0B - matrix
Global responsibility – Europe, Asia, US
120 reports (6 direct) - €40Mio Cost center
Supply chain - Logistics
Customer focus
Exceptional leadership skills
The organization:
Our client ASML (turnover in 2008 EUR 3000 million) is the world leader in the manufacturing of advanced technology systems for the semiconductor industry. The company offers an integrated portfolio for manufacturing complex integrated circuits (also called ICs or chips).
ASML's corporate headquarters is located in Veldhoven, the Netherlands. Manufacturing sites and research and development facilities are located in Connecticut, California and the Netherlands. Technology development centers and training facilities are located in Japan, Korea, the Netherlands, Taiwan and the United States. Additionally, ASML provides optimal service to its customers via over 60 sales and service organizations in 15 countries.
The division:
The Supply Chain Management organization states the following mission: plan, develop and maintain a global network of qualified suppliers and factories, which is capable of delivering lithographic systems, related products and services that exceed customer expectations regarding quality, lead time, technology and cost.
The sector Supply Chain Management consists of the departments Global Logistics Services, Procurement, Strategic Sourcing and Process Reporting & Control.
The Customer Logistics organization is part of the sub sector Global Logistics Services. The Customer Logistics department is responsible for optimizing working capital (spare parts inventories) in line with financial commitments and agreed and approved logistics customer performance commitments.
Tasks and responsibilities:

The Director Customer Logistics has a worldwide responsibility and will manage a team of 6 direct reports and indirectly 120 people in 16 countries in Europe, US and Asia. You will manage a cost budget of Euro 40 million.
Four Customer Teams are regional based: Europe/US, Greater China, Japan and Korea. Two Planning Teams are regional based: Europe/US and Asia.
The Director Customer Logistics reports directly to the Senior Director Global Logistics Services, also based in Veldhoven, The Netherlands.
Main responsibilities
Customer Relations
Inventory Planning
Differentiated service levels
Relationship Customer Support Organization
Strategy
Financial
Management

The profile of the ideal candidate:

Education
The candidate will have a Master degree in Science, Technology or Business Administration; Logistics or Supply Chain is a plus.
Background
At least 10 years work experience, preferably in a high tech environment
Proven people management and project management skills in a multi-cultural and world wide environment
Experienced working in an international matrix organization.
Experienced working in a business to business environment with complex technological systems
Asian business experience is considered a strong plus.
Fluent in English, both verbal and written
Essential Skills
Strong team leadership, decisiveness, initiative, influencing without power
Ability to guide, coach and advise senior leadership and others to effect sustainable change in complex scenarios in large organizations
Ability to use creative and innovative problem diagnosis and solving techniques that will produce breakthrough performance improvements
Ability to apply process thinking, process design and process improvement methodologies to generate significant measurable benefits
Strong client focus and commitment to excellence. Strong crises management skills; able to manage customer escalations.
High-level of professionalism, excellent planning & prioritizing
Executive presence and credibility
Good communication and social skills required to deal with different cultures and various technical, commercial and legal departments.
Excellent presentation and interpersonal skills and able to deal with resistance
Strong mentoring and coaching skills
Open minded, creativity when handling problems independently, commitment, flexibility
Experienced working in a matrix organisation
Location:
Veldhoven (near Eindhoven). The Netherlands. Occasional travel to Asia and USA is required.
Interested?

If you are interested please send your resume in English and in Word-format using the form below and refer to project number 09069.
For more information please contact Paul van Splunder or Michiel Prins at telephone number +31 (0)20 6971410.
Deze procedure is gesloten (03-12-2009).
Over deze headhunter - Kienbaum
Wij zijn een Duits, innovatief familiebedrijf met 32 kantoren in 18 landen. In de ruim 20 jaar dat Kienbaum actief is op de Nederlandse markt, hebben we langlopende samenwerkingsverbanden opgebouwd met small tot large-sized multinationals, familiebedrijven, Venture Capital/Private Equity (VC/PE) en digitale start-ups.

Wij werken toegewijd aan het succes van uzelf en uw organisatie, voortbouwend op vertrouwensrelaties en ondersteund door onze internationale expertisenetwerken.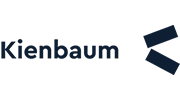 Meer vacatures van Kienbaum op Lintberg
Kienbaum is sinds 2008 aangesloten bij Lintberg.