Deze procedure is gesloten (16-08-2021).
Vakgebied

Legal

Salaris

Salary undisclosed

Locatie

Amsterdam

Dienstverband

Permanent

Headhunter

Robert Walters
The organisation
At Robert Walters, our people are our business. As a world-leading specialist professional recruitment consultancy, we put our people and the relationships they build at the heart of everything we do.
Robert Walters is a leading recruitment specialist. We operate in 30 countries worldwide and recruit highly qualified professionals for positions on both permanent and interim basis.
In the Netherlands we have offices in Amsterdam, Eindhoven, Rotterdam and Utrecht from which we focus on recruitment for positions in Finance & Accounting, Banking & Financial Services, Legal, Tax and Treasury, Human Resources, IT and Supply Chain.
Walters People is part of the Robert Walters Group and focuses on recruiting candidates for temporary positions on a temporary basis as well as permanent positions in the field of operational Finance and Business Support.
The position
Are you ready for a new Legal challenge? Are you fluent in Dutch, English and French?
Do you want to be legally responsible for the Benelux and work with an amazing team?
Robert Walters is currently experiencing a strong growth in the Netherlands and Belgium.
To continue providing our services at the highest level, we are looking for an ambitious Senior Legal Counsel to expand our Legal team.
Robert Walters is currently experiencing a strong growth in the Netherlands and Belgium.
To continue providing our services at the highest level, we are looking for an ambitious Senior Legal Counsel to expand our Legal team.
The Senior Legal Counsel manages the Legal team in The Netherlands and Belgium and supports and facilitates the organisation and its employees in the field of commercial contracts, corporate governance, compliance, strategy, legal operations and in creating legal awareness.
You report to the Head of Legal (based in France).
Robert Walters has a large Legal team (30+ FTE) working worldwide.
Tasks and responsibilities
Manage the Legal team in The Netherlands and Belgium.
Regular reporting to Head of Legal on key deals and issues
Act as a key contact for the Netherlands and Belgium for the other members of the international Legal Team
Review, negotiate and draft complex commercial agreements.
Support international RFIs and RFPs.
Advising the Management Board and Team and business on all legal matters.
Responsible for corporate compliance in the Netherlands and Belgium
Managing ongoing compliance of processes with GDPR in the Netherlands and Belgium
Contributing to Legal Awareness within Robert Walters.
Participation in project and working groups and leading local process improvements, rolls outs, management.
Managing local legal budget and external advisors.
Candidate profile
Master's degree in Law obtained at a University in The Netherlands or Belgium
Competencies Senior Legal Counsel
Minimum of 6 years of relevant work experience gained as legal counsel or lawyer preferably within an international and commercial company
A high degree of technical legal experience and expertise
Manage external advisors effectively and on time and budget
Strong stakeholder management skills
Demonstrate the ability to manage up, down, and with peers
Develop gravitas with senior members of the business
Be a highly positive role model for others in the team
Regularly demonstrate advanced leadership abilities
Regularly lead and manage complex deals/projects autonomously
Demonstrate resilience in the face of adversity and challenges
Demonstrate decision-making ability within areas of responsibility
Demonstrating focus on the bigger picture as opposed to an over focus on immediate areas of concern
Experience in or affinity with the recruitment industry
A healthy dose of humour and perseverance
Exercise good commercial judgement (taking account of the longer-term strategies of the business)
Pro-activeness
Fluent command of the Dutch, French and English language, spoken and written
The offer
This position within Robert Walters gives you the opportunity to develop yourself and to contribute to the positioning of the Legal department within Robert Walters Netherlands and Belgium.
The Senior Legal Counsel with the right "can-do" attitude and managerial ambition will not be disappointed in the chances and opportunities that lie ahead.
The atmosphere within our organization is open, informal and ambitious. You are part of a dynamic team in a very energetic environment, where your added value will be visible. We offer an excellent salary package with interesting benefits.
Robert Walters is a Great Place To Work and we are proud of it. Robert Walters considers the well-being and development of its employees important and therefore only wants to offer the best to its employees. Team spirit is important to us and that is why the successes of the organization are celebrated with everyone.
The role of Senior Legal Counsel is a full-time position.
Location
Primarily at our head office in Amsterdam (WTC), but you will be most welcome in the other offices in the Netherlands and Belgium.
Interested?
You can apply to this position by using the form below.
Deze procedure is gesloten (16-08-2021).
Over deze headhunter - Robert Walters
Robert Walters is wereldwijd een toonaangevend wervings- en selectiebureau, opgericht in 1985. Personeelsmanagers wereldwijd vertrouwen erop dat wij de beste specialisten voor hen vinden en zowel de grootste multinationals als het MKB en startups mogen wij tot onze klanten rekenen. We werven wereldwijd mensen voor vaste functies en interim-posities.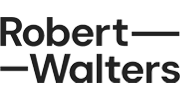 Meer vacatures van Robert Walters op Lintberg
Robert Walters is sinds 2008 aangesloten bij Lintberg.