Interim Legal Counsel - Interim Jurist (m/w)
Vakgebied

Legal

Salaris

Salary undisclosed

Locatie

Zuid West Nederland

Dienstverband

Interim

Headhunter

Kienbaum
Our client

For an internationally operating manufacturer of advanced industrial products, we are currently looking for an Interim Legal Counsel.
The role

The main responsibility of the Interim Legal Counsel will be to advise the management on legal issues regarding labour and corporate law as a result of a restructuring and downsizing.
Education

Masters degree in Dutch law, preferably major in Labour Law
Languages

Fluency in both written and spoken Dutch and English is required
Background
Minimum of 10 years of working experience as a Legal Counsel whereof approximately 5 years as an Interim Consultant
Specialist in Labour Law and strong knowledge of Corporate Law
Strong experience in conducting a reorganisation and implementing a social plan
Experience in a manufacturing environment
Profound experience with change management
Essential Personal Qualities
Offers solutions and risk assessments as a sparring partner to the management
Has an operational mindset , is pro active and result driven
Hands on and down to earth mentality
Strong leadership and interpersonal skills
High degree of flexibility and creative mindset
Process and metrics oriented combined with structure and discipline
Strong personal standards of integrity, drive, enthusiasm and energy
Location

Southwest of the Netherlands
Position in the organisation

The Interim Legal Counsel will report to the Managing Director and will be a true partner to the HR Director.
Assignment

16 - 32 hours per week for a period of six months, potentially twelve months.
Estimated starting date would be end of September, beginning of October.
Contact information

You can apply by using the form below. For more information contact Nicôle Uijlings LLM 020-6971410.
Kienbaum Executive Search Amsterdam
Teleport Towers
Kingsfordweg 151
1043 GR AMSTERDAM
www.kienbaum.nl
Deze procedure is gesloten (06-11-2009).
Over deze headhunter - Kienbaum
Wij zijn een Duits, innovatief familiebedrijf met 32 kantoren in 18 landen. In de ruim 20 jaar dat Kienbaum actief is op de Nederlandse markt, hebben we langlopende samenwerkingsverbanden opgebouwd met small tot large-sized multinationals, familiebedrijven, Venture Capital/Private Equity (VC/PE) en digitale start-ups.

Wij werken toegewijd aan het succes van uzelf en uw organisatie, voortbouwend op vertrouwensrelaties en ondersteund door onze internationale expertisenetwerken.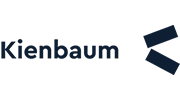 Meer vacatures van Kienbaum op Lintberg
Kienbaum is sinds 2008 aangesloten bij Lintberg.