Deze procedure is gesloten (06-03-2012).
Vakgebied

Legal

Salaris

250k - 350k per annum

Locatie

Netherlands

Dienstverband

Permanent

Headhunter

LegalMatch
The Dutch office combines strong local knowledge with international experience. It serves a broad base of local and international clients.
Corporate
It is very well integrated in the worldwide Group. Their works is a well balanced a mix of local Dutch clientele transactions and international transactions shared with the other European offices.
RESPONSIBILITIES

To make a valuable contribution to the strengthening and the development of the corporate M&A practice area, thereby strengthening the existing capability and profile and allowing the office to continue to win high quality work, and ensuring the firm has ample Partner resources to meet client needs.
To play a proactive role in the raising of the reputation and capability of the Dutch office in the corporate M&A sector
Able to demonstrate excellent client handling skills and be comfortable with (and committed to) developing those relationships
Able to demonstrate the ability and potential to build or "rebuild" its practice in the Groups structure.
THE PERSON
Qualifications & Experience
Member of the Dutch Bar
Appropriate law degree, a UK or US LLM would be a plus
Fluent in English
Will have a broad and solid background in corporate finance work with a particular focus on M&A transactions, both public and private.
Should possess experience of leading teams on large international transactions, in such a way as to ensure the client gets the best service from all team member.
Should have experience in acting for sellers and acquirers, banks and corporates.
Sufficiently astute and flexible to work across a wide variety of transactions such as joint ventures, flotations, rights issues, private equity and MBOs and MBIs.
Competencies
At least 10 to 15 years in a sophisticated Dutch firm or a well known US or UK Firm
Will currently already be a Partner in this Firm
Reasonable deal flow and client captive, some of it portable
To contribute to the further growth of the office by direct client marketing, networking, transactional track-record or referral
Evidence of being able to build an own practice
Evidence of being able to delegate but not abdicate responsibility
To provide supervision and direction to the younger members of the team and to ensure quality of continuing training
Information
For more information regarding the position please contact mr Edmond Gevaerts, Managing partner LegalMatch, at +31 (0)6 15 88 22 18.
Apply
If the above appeals to you and you wish to apply, please use the form below including your resume. Discretion is guaranteed.
Deze procedure is gesloten (06-03-2012).
Over deze headhunter - LegalMatch
LegalMatch is een gespecialiseerde intermediair die zich richt op de bemiddeling van ervaren juristen (minimaal 6 jaar ervaring tot en met CLO) en advocaten (ervaren medewerkers tot en met partners), zowel voor vaste als interim posities.
Opdrachten worden uitgevoerd binnen financiële instellingen, het bedrijfsleven, de (semi)overheid en de advocatuur.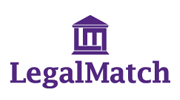 Meer vacatures van LegalMatch op Lintberg
LegalMatch is sinds 2010 aangesloten bij Lintberg.