Manager Global IT Service Desk
Deze procedure is gesloten (21-10-2019).
Vakgebied

IT

Salaris

€ 100.000 - 110.000

Locatie

Amsterdam

Dienstverband

Permanent

Headhunter

Perca Search
The organisation
The company has over 4500 end users on multiple locations, literally all over the world from the Americas to Asia. Over the past years the company has grown exponentially by acquiring larger and smaller competitors world-wide. Currently all end user support is provided regionally and is largely not standardized yet. To give you an idea: the helpdesk now handles about 120,000 tickets yearly and has on average 8 major incidents per month. Next to that at least one office move is conducted monthly.
The position
On behalf of my client I am looking to get in touch with an experienced Manager Global IT Service Desk, who will help transform the global user support function.
Tasks & responsibilities
In this role you will be responsible for all matters related to the end user support globally, including connectivity, hardware, identity management, workspace solutions, etc. This through a new outsourcing partner and a yearly budget of about € 5.000.000 yearly. Ultimately you will define the end user support SLA with the Executive Committee to come to a user experience driven environment that can be measured.
Candidate profile
To be successful in this position you bring:
Proven experience managing an international IT Service Desk
Previous experience managing third parties
A broad IT experience (not in detail) about hardware, infrastructure, connectivity, data centres, etc.
A sound understanding and previous experience implementing ITIL incident management preferably in combination ServiceNow
Strong stakeholder management skills and setting up the internal SLA's for the end user support
Previous experience working in a complex, international matrix organisation
Please keep in mind that due to the phase of outsourcing, international may be required in the beginning going up to 30%.
We can only take EU citizens already residing in the Netherlands into consideration for this position.
The offer
to have a massive impact on how user support is perceived internally by shaping a high performing partnership with the outsourcing partner and internal staff
to work in a fast paced international environment
joining a fast growing company that is still actively growing
a salary in line with the role, ranging between € 100.000 and € 110.000 plus secondary benefits
Interested?
You can apply to this position by using the link below. For more information please contact Oliver Jongma of Perca Search on + 31 6 145 926 76.
Deze procedure is gesloten (21-10-2019).
Over deze headhunter - Perca Search
Perca Search heeft in Nederland het grootste netwerk in IT-Executive en IT-Leadership profielen. Onze diensten betreffen zowel Executive Search als Interim oplossingen. Ons netwerk bestaat uit de top 10.000 IT-Executives en IT-Leaders in de salarisrange van 90.000 - 300.000 euro per jaar.
Perca Search is het IT-Executive Search brand van Altus Staffing. Altus Staffing is een internationale groep gespecialiseerd in IT-staffing. Altus heeft circa 250 interne medewerkers en werkt vanuit vijf kantoren in Nederland, België en Duitsland.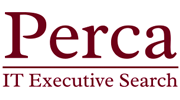 Meer vacatures van Perca Search op Lintberg
Perca Search is sinds 2019 aangesloten bij Lintberg.