Deze procedure is gesloten (27-04-2023).
Vakgebied

IT

Salaris

Max. € 110.000

Locatie

The Hague

Dienstverband

Permanent

Headhunter

Search X Recruitment
The organisation
How many lives did you save today? Probably none. Zero, more likely. Being a Back-end Engineer is no excuse. You can truly make a difference. By joining this company on its mission to keep workers in hazardous industries all around the world, safe and secure.
How do they plan to do that?
By taking the market-leading solutions they've built to the cloud. They started over a decade ago by developing solutions for large and complex organizations in hazardous industries, like pharmaceuticals, chemicals, and even utilities. Things like monitoring solutions and automated or remotely controlled safety barriers. Applications to manage maintenance on highly critical hardware or to schedule work in large complex environments like refineries. Stuff that keeps people safe.
The position
Some of the world's biggest companies have come to rely on these solutions for their core business. They ensure safety, productivity, and continuity. And to stay reliable, they have to improve every day. That is where you contribute.
Together with other Software Developers, QA Engineers, Product Owners and Software Architects, you are responsible of designing, developing, testing, and maintaining business applications. Besides, your will assist in the collection and documentation of user's requirements, estimate and work plans.
Candidate profile
Do I have the required skills to work here? With five years of experience as a software developer you will come a long way. It goes without saying that you have hands-on experience with .NET technologies, C#, GIT, and Azure DevOps. Also, experience with SQL Server, REST API, Solid Principles, Microservices, Docker, TDD, Event sourcing and Domain driven development will help you a lot. Furthermore, it is important that you are aware of the latest developments regarding coding language, automated tests and continuous development.
The offer
Your job as a Lead Back-end Engineer entails a lot of responsibilities. Therefore, it is only right that you are rewarded with a lucrative salary. Your salary will be between € 85.000 and € 110.000, depending on your experience. On top of that, you'll receive excellent secondary benefits. So what are you waiting for? Start saving lives and click apply!
Interested?
You are invited to apply for this position by following the link below.
Deze procedure is gesloten (27-04-2023).
Over deze headhunter - Search X Recruitment
Wij zijn Search X. Een recruitment agency, gespecialiseerd in het bemiddelen van IT, Sales en Marketing professionals voor vaste vacatures en freelance opdrachten. Van Junior tot Executive level en van Start-up tot Multinational, maar altijd met het uitgangspunt: Kwaliteit boven kwantiteit, eerlijk en oprecht.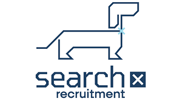 Meer vacatures van Search X Recruitment op Lintberg
Search X Recruitment is sinds 2020 aangesloten bij Lintberg.