International Solution Architect Manager
Deze procedure is gesloten (18-05-2010).
Vakgebied

IT

Salaris

Salary undisclosed

Locatie

Amsterdam

Dienstverband

Unspecified

Headhunter

Independent Recruiters
Organisation
IT Solution Architect wanted for a leading American Consultancy firm with a strong focus on the Dutch banking industry. The organization has made it their business to keep the world's leading corporations up to speed on tomorrow's innovations in Information Technology.
Position
As part of IT IS Solution Center a Solution Architect is expected to be a domain expert in IT Infrastructure services with a lot of experience and exposure to multiple technologies, tools, best practices, estimation techniques and ITIL processes.
Responsibilities
Providing Technical Solution of Complex / Custom Bids that require: Multi-technology domain opportunities and Large impacting revenue opportunities
Working with the deal team in preparing technical responses to RFI & RFP responses
Working with VSLs / BDMs / Engagement owner and the Solution Center for program managing response for large, complex bids
Acting as key interface to Product Management team for productized management services
Working with COEs for technology subject matter expert (SME) support
Taking ownership of overall bid for large opportunities
Facilitating deal review for assets or services that are not covered as core competencies
Interfacing with Professional Services on complex bids
Liaise with Partners / Vendors to fulfill responses
Customer-facing support with sales team(s) in positioning IT IS services
Presenting IT IS services catalogue and strategy
Working with VSLs / BDMs to quality and shape opportunity
Developing sales strategy with sales team
Creating / editing of supporting sales collateral for opportunity
Providing feedback to Product Management on new service features, pricing issues, and other service related issues.
Job criteria: IT Solution Architect
Profile
Experience in multiple technologies, tools and processes with expert/proficient level competencies in minimum one or two technologies (Microsoft, UNIX, Mainframe, Data & Voice Networking, Network Management systems, etc)
Experience working in Multinationals and experience in pre-sales, sales support activities in IT services industry and preferably in IT Outsourcing
Practical experience in ITIL processes. ITIL Certification mandatory
Speak French or German at (near) native level is a prerequisite
Excellent network and reputation in France, Germany or Switzerland
Experience with outsourcing
Not only interested in technology but also developed a overall vision on strategic level
Travel: Candidate should be prepared for 30-40% international travel at short notice
NO RELOCATION!
Conditions
Salary: 100.000 - 120.000 euro OTE.
Interesting?
You can respond to this position by using the link below. For more information you can contact Evie Ruardij at +31 (0)6 22 25 88 90.
Deze procedure is gesloten (18-05-2010).
Over deze headhunter - Independent Recruiters
Independent Recruiters is hét werving, selectie & executive search bureau voor staffuncties in onder andere Finance, ICT, Sales & Marketing, Recruitment, Inkoop en HRM. Wij zijn landelijk actief in de bemiddeling en advisering van ervaren en startende HBO en WO professionals.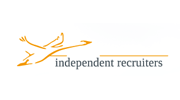 Meer vacatures van Independent Recruiters op Lintberg
Independent Recruiters is sinds 2009 aangesloten bij Lintberg.